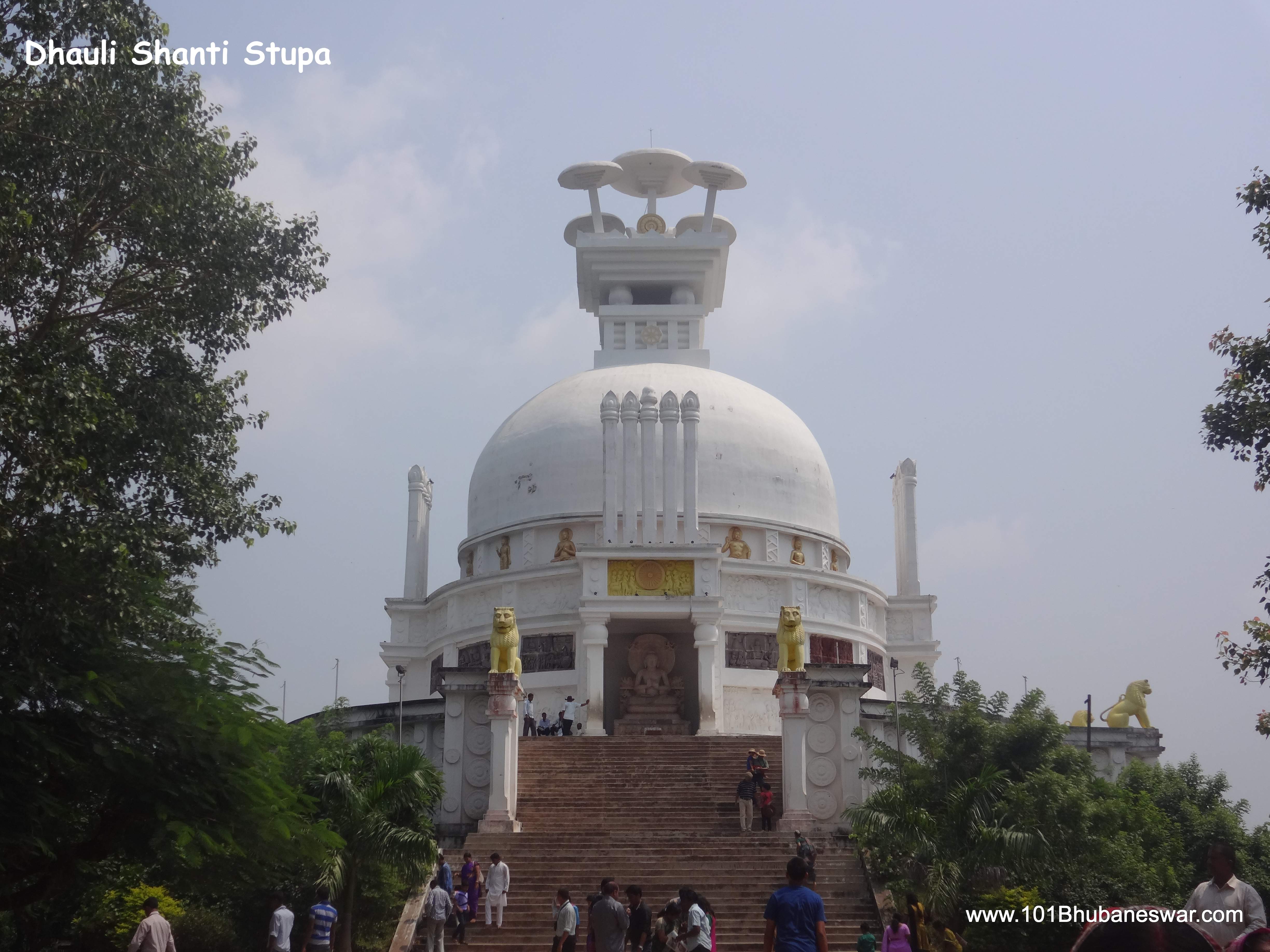 Dhauligiri and Daya River Bank is the place of the "Kalinga War" – fought in the year 261 BC. This is the place, where Mauryan emperor the Great Ashoka conquered the Kingdom of Kalinga after winning the massive battle that caused the death of more than 100,000 Kalinga warriors fighting to protect their homeland. The bloodshed had changed the color of River Daya to red.
And after the Kalinga War, this place witnessed the transformation of the vengeful Ashoka to a kind and peaceful emperor. The result of the war made The King Great Ashoka to embrace Buddhism and lead his empire towards peace, harmony and prosperity – changing him from Chand-Asoka to Dharm-Asoka.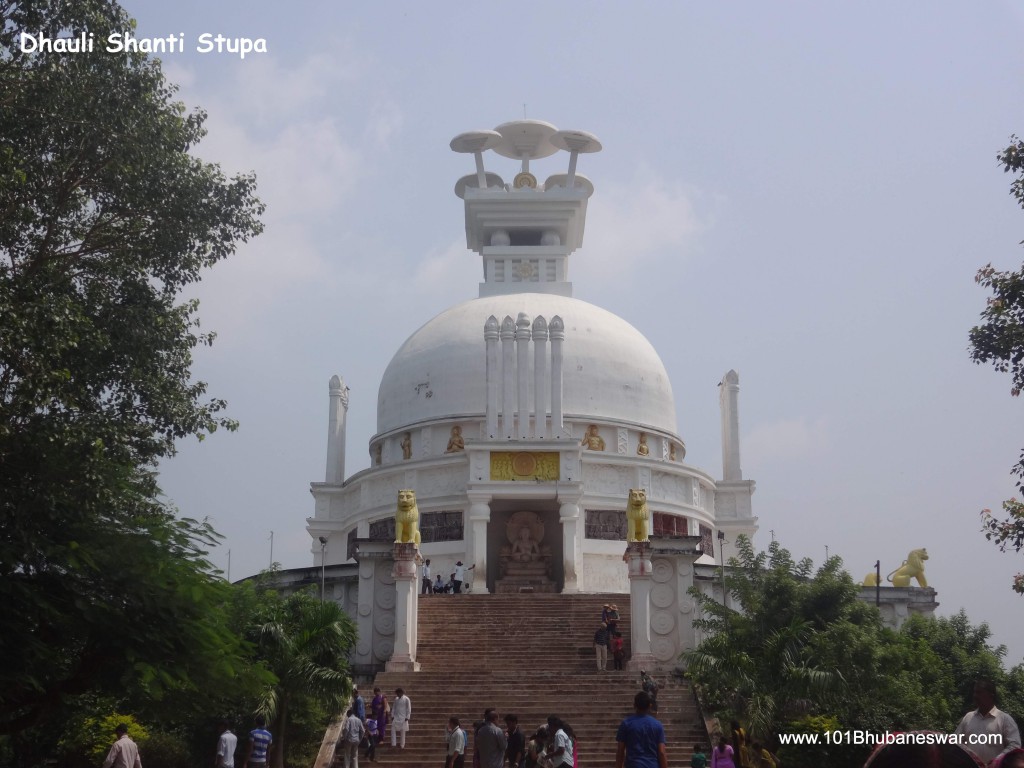 Dhauligiri is located on the banks of river Daya. If you take the National Highway 203, which connects Bhubaneswar to Puri – after around 8 KM from Kalpana Square it crosses Daya River bridge. Dhauli Shanti Stupa is visible from that point and is a 2KM drive towards your right.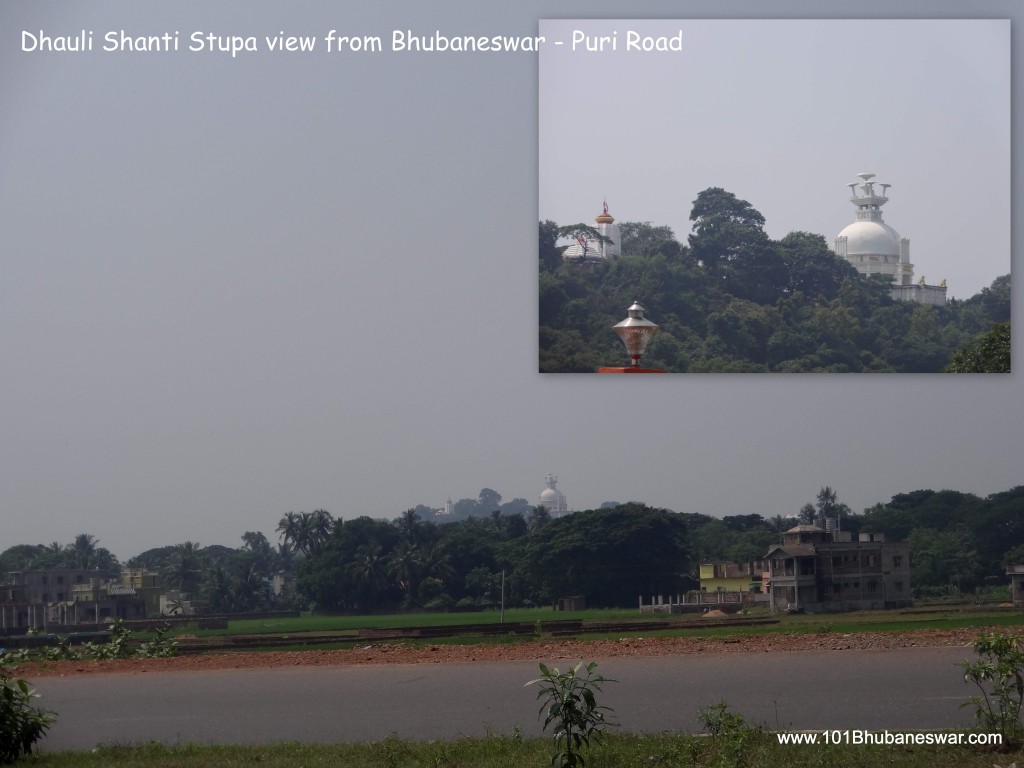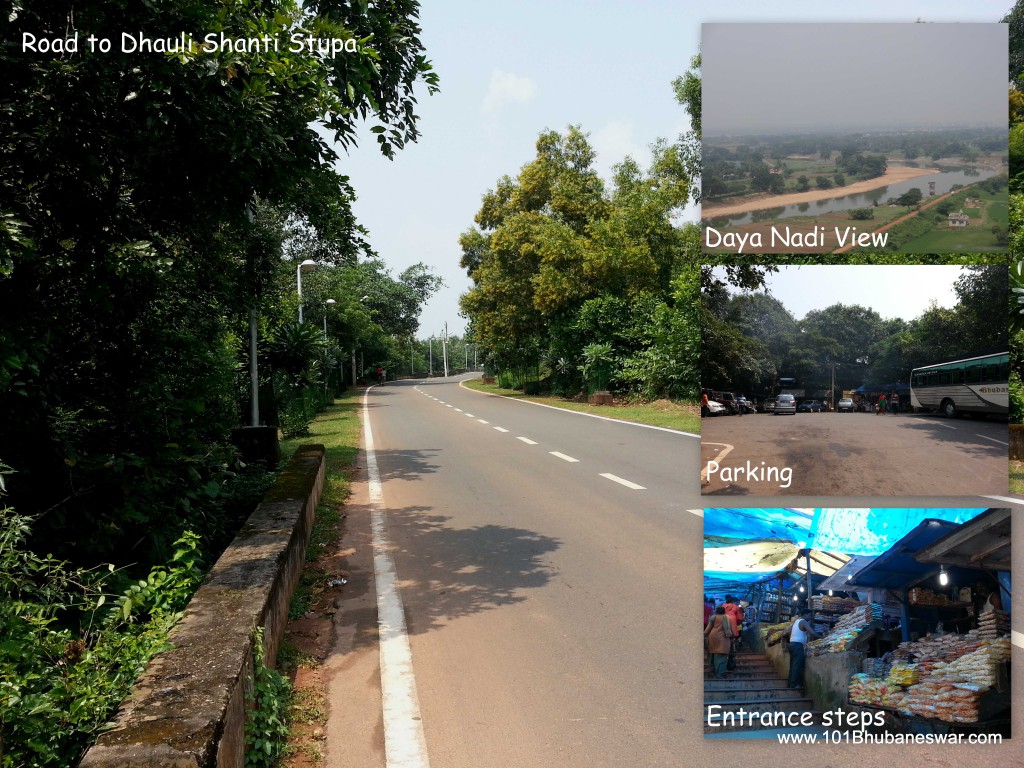 The White Shanti Stupa (Peace Pagoda) is a prime tourist attraction of Bhubaneswar these days and is located on the top of the hill. This is built by the Japan Buddha Sangha and the Kalinga Nippon Buddha Sangha in the 1970s.
The Shanti Stupa contains four big Buddha statues facing towards four different directions. Stone carvings depicting different stories related to Buddha are mounted around the wall of the stupa.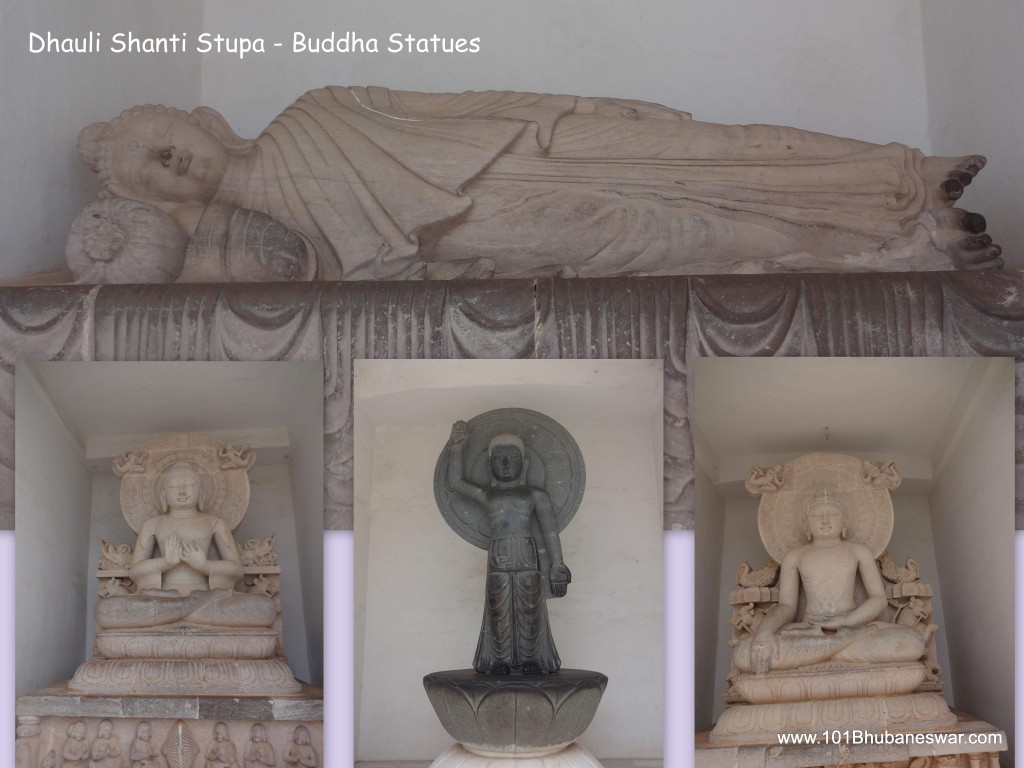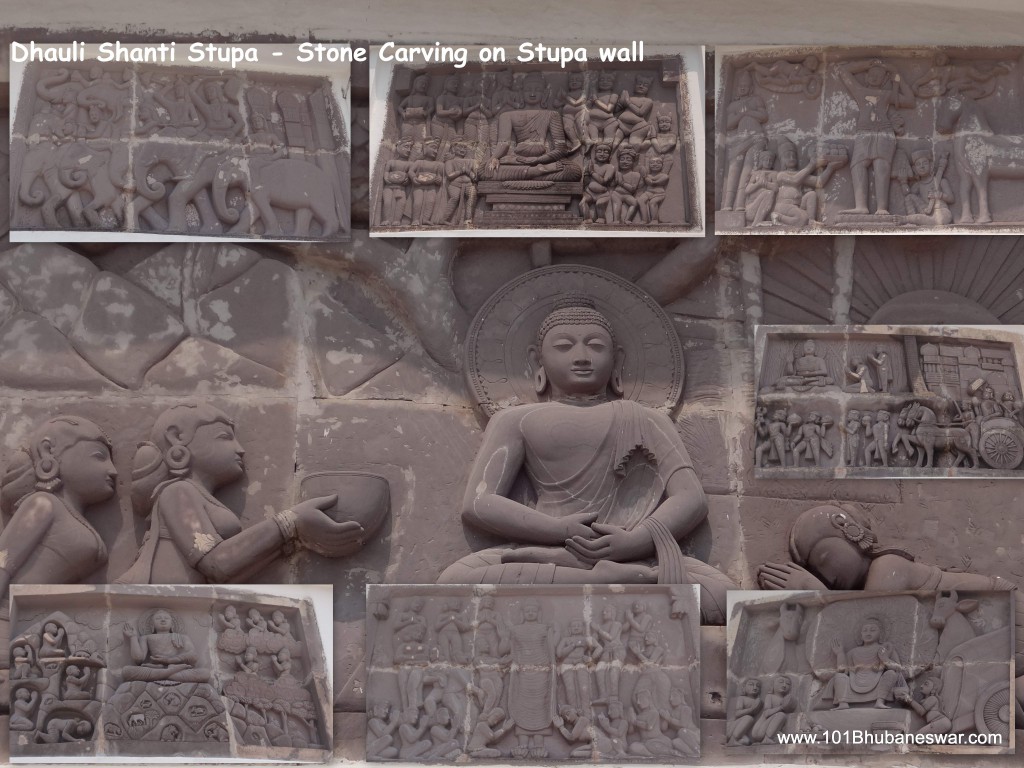 At the foot of the hill, there is a rock with Ashoka's Edicts written in Magadhi Prakrit language with Brahmi script. This contains a total of 13 edicts out of which 2 are special edicts meant for people of Kalinga exclusively.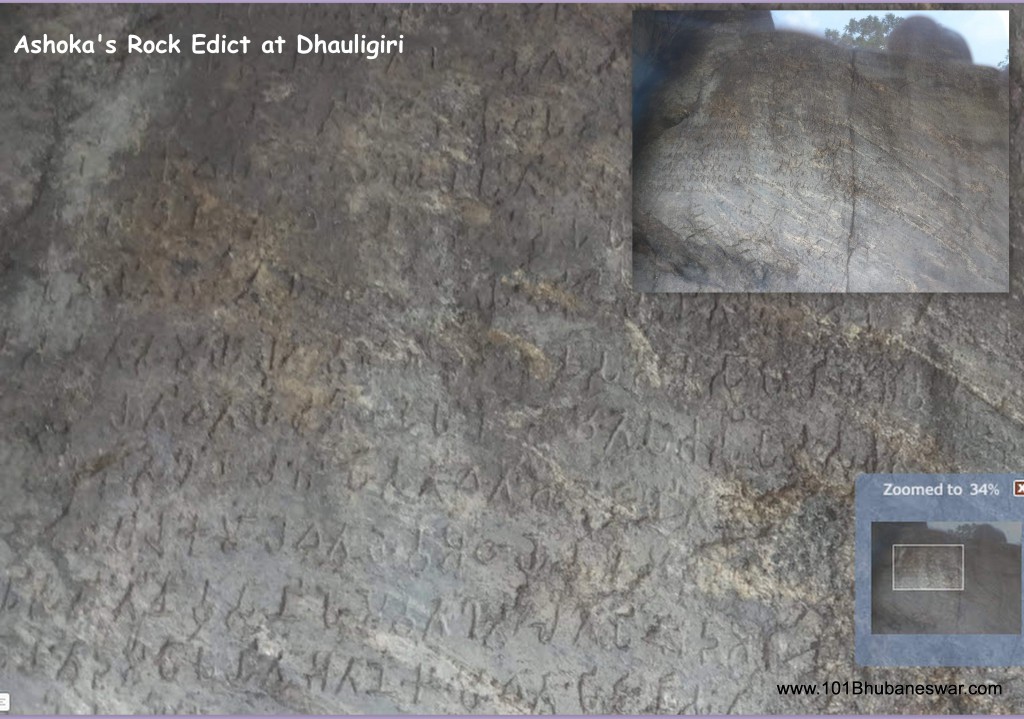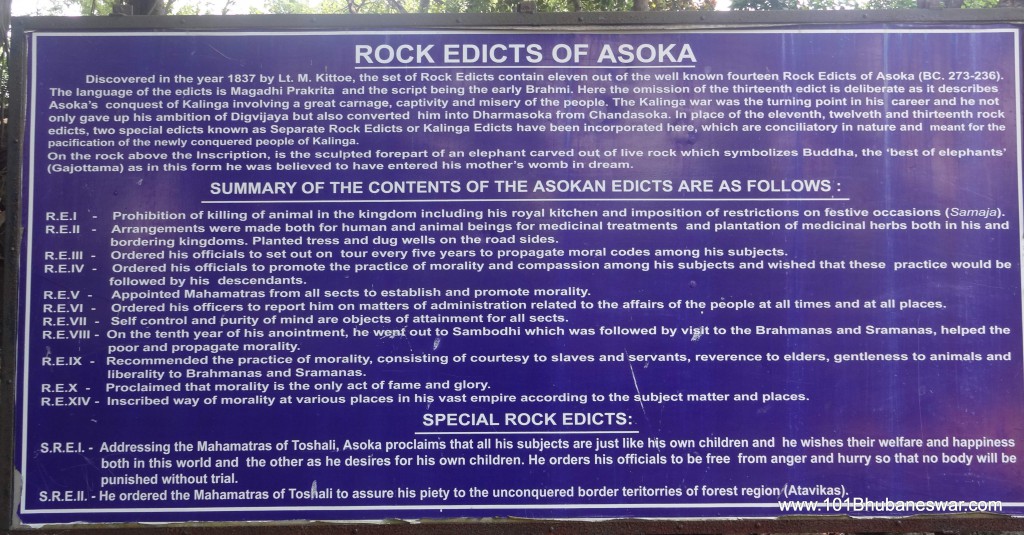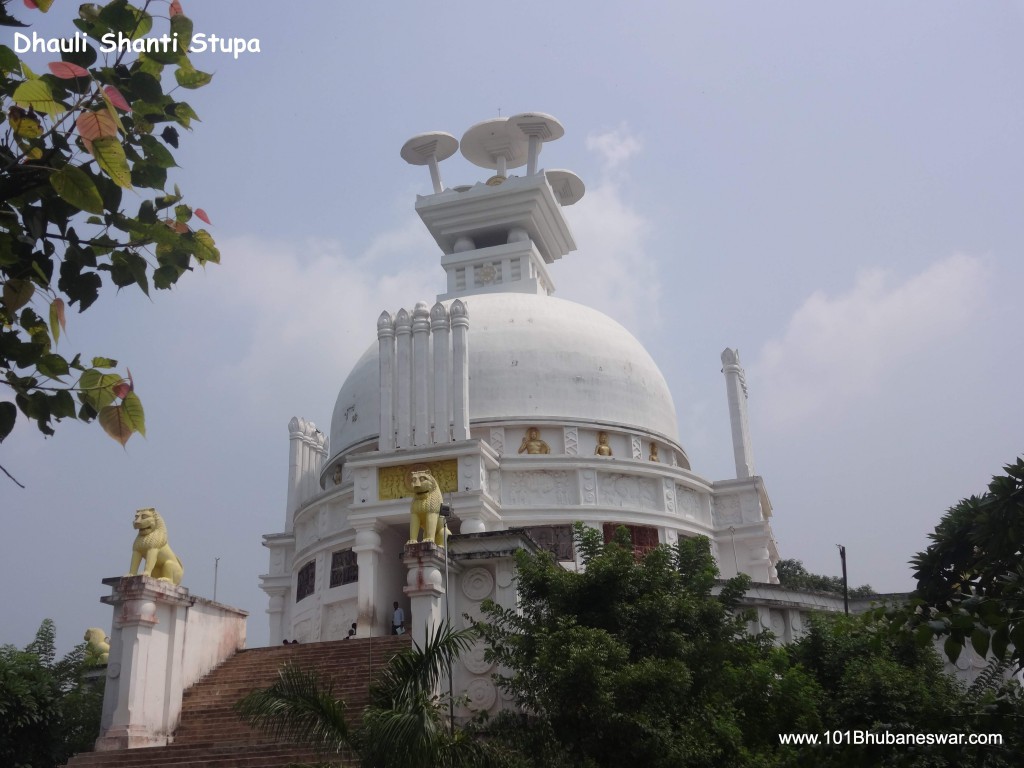 Just 2 hours is enough to make a trip to Dhauligiri. So, if you are in Bhubaneswar, do not miss this historic place. The experience will definitely remain with you forever.
Reference: