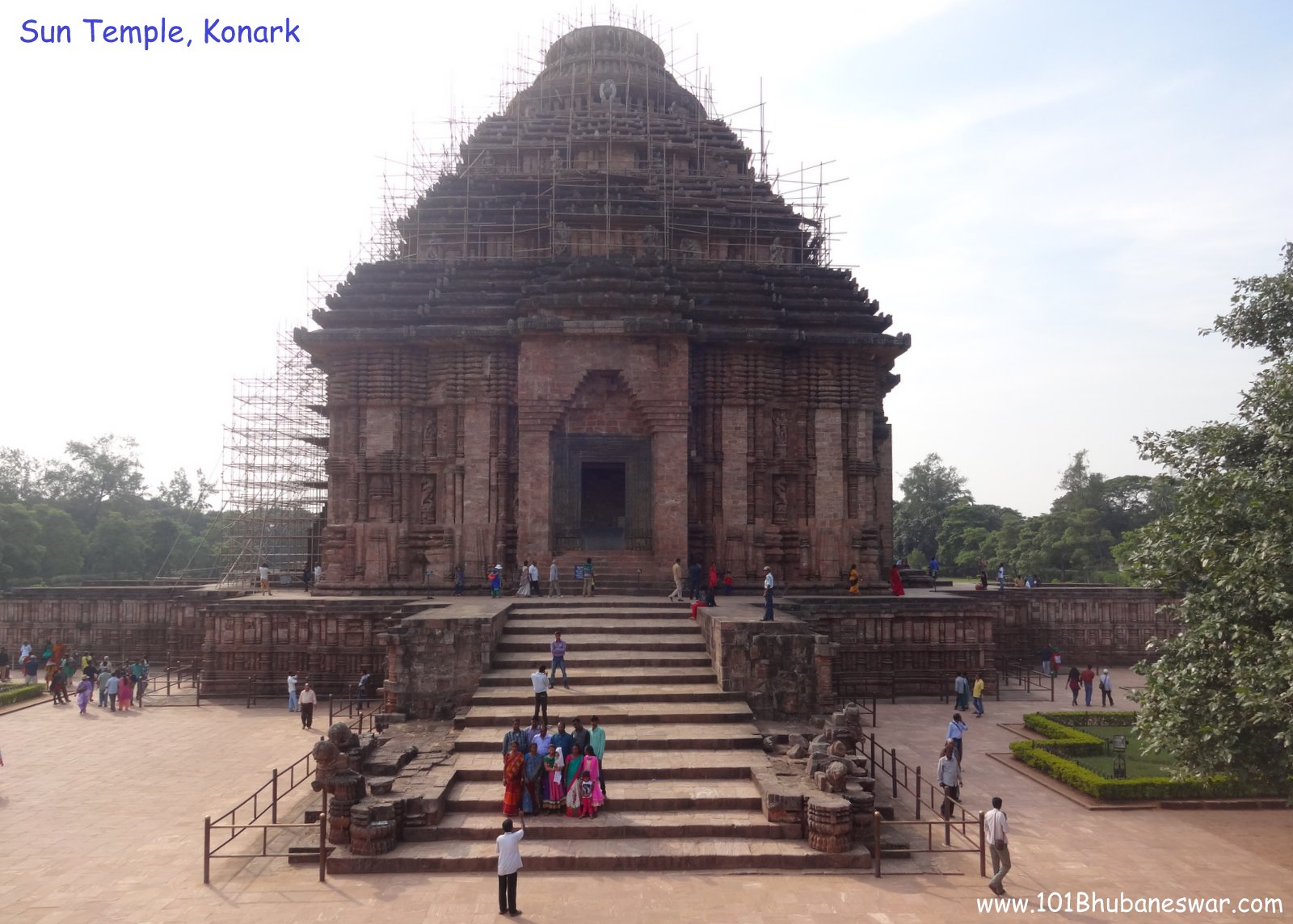 Sun Temple of Konark, one of the UNESCO World Heritage Site is located just 65 KM away from Bhubaneswar. Konark Sun Temple, also known as Black Pagoda, is built in 13th Century AD by King Narasimhadeva I. The temple depicts Chariot of God Sun with 24 wheels and 7 horses.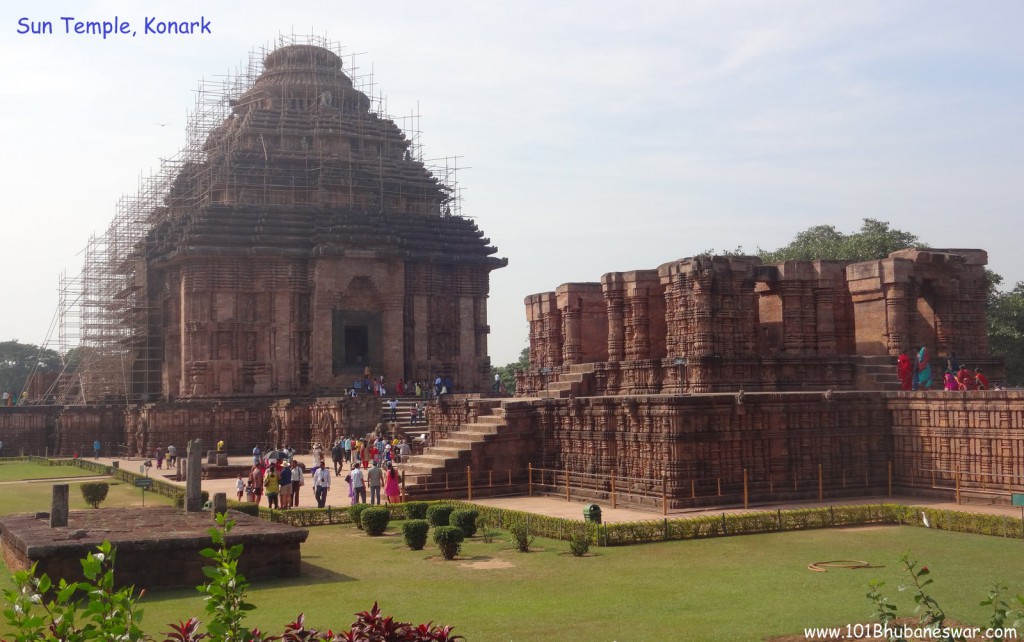 The current principal surviving structure is the Jagamohana (audience hall) of the temple, which is about 128 ft (30 meters) tall. The main temple (which collapsed years back due to the weight of the big structure, weak soil of the area and other possible reasons) is believed to be of 229 ft (70 meter) tall originally.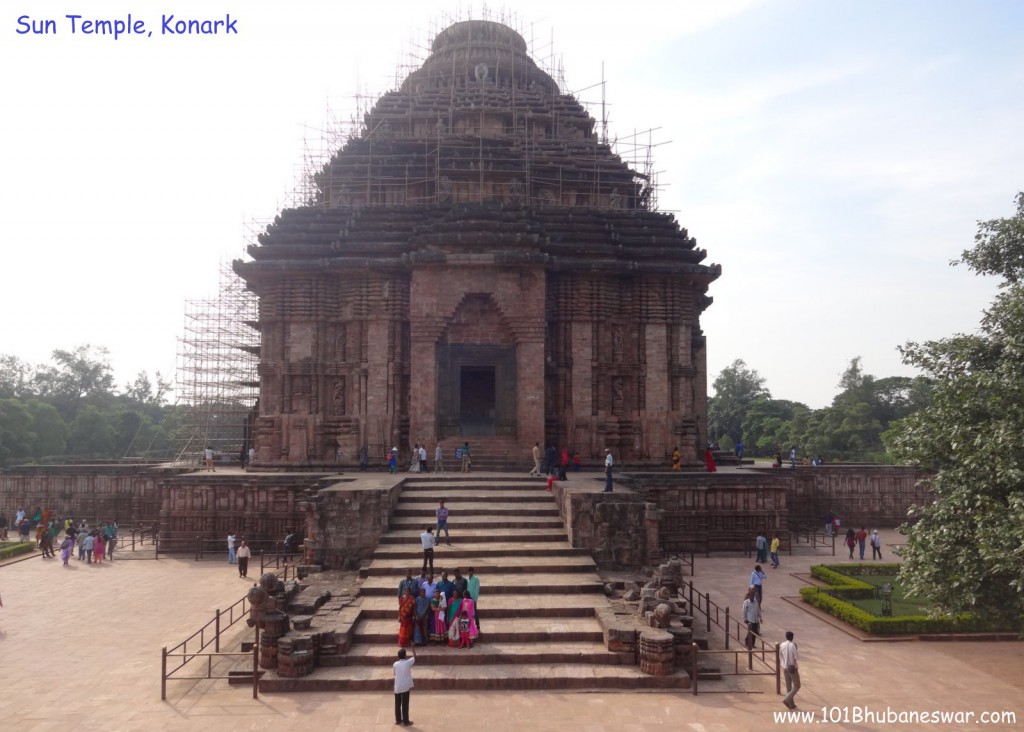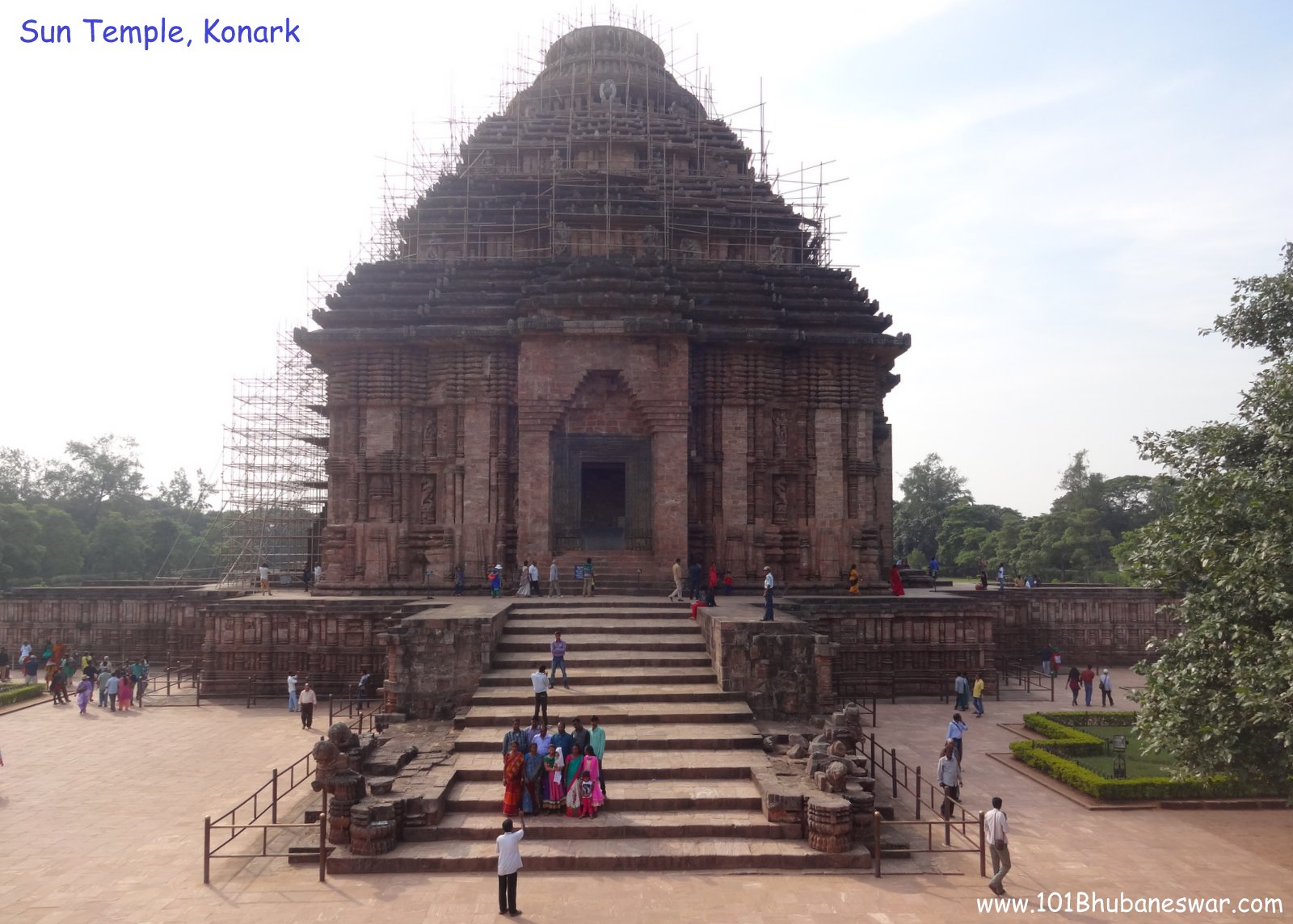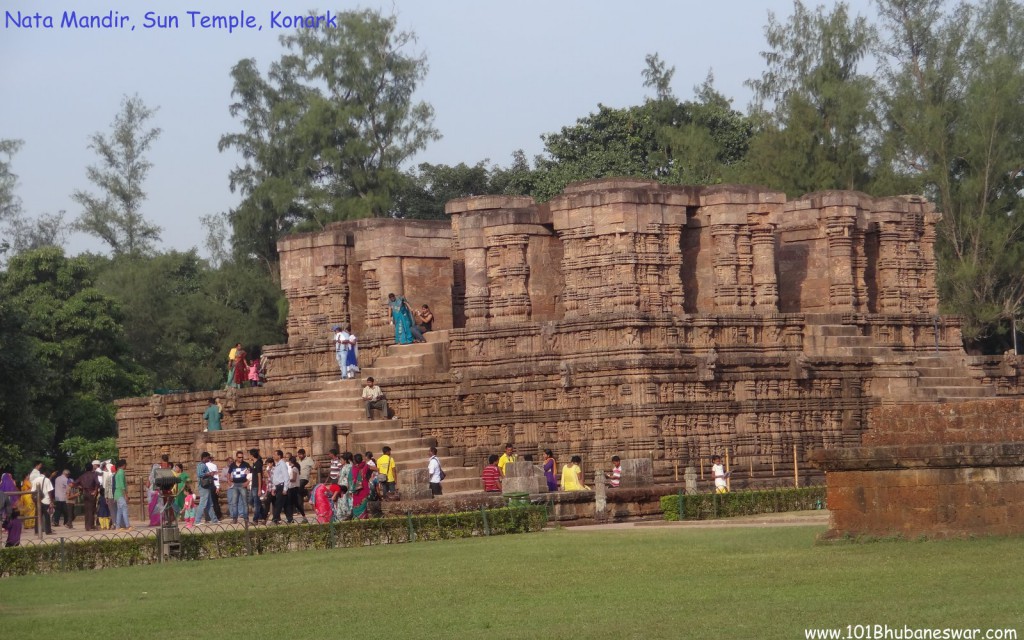 As per mythology, this is the place where Samba (Krishna's Son) worshipped God Sun to get cured of leprosy. This place was the river mouth (muhana) of  river Chandrabhaga then and the Sun Temple was constructed on the banks of the river. Over years, the river changed its path and shifted around 4 KM from the location of the temple.
Konark temple is famous for its visually overwhelming sculptural narratives of different stories related to mythology, god, and goddesses, the lifestyle of kings, war, and animals carved on its stone walls. Konark temple is also known for its erotic sculptures.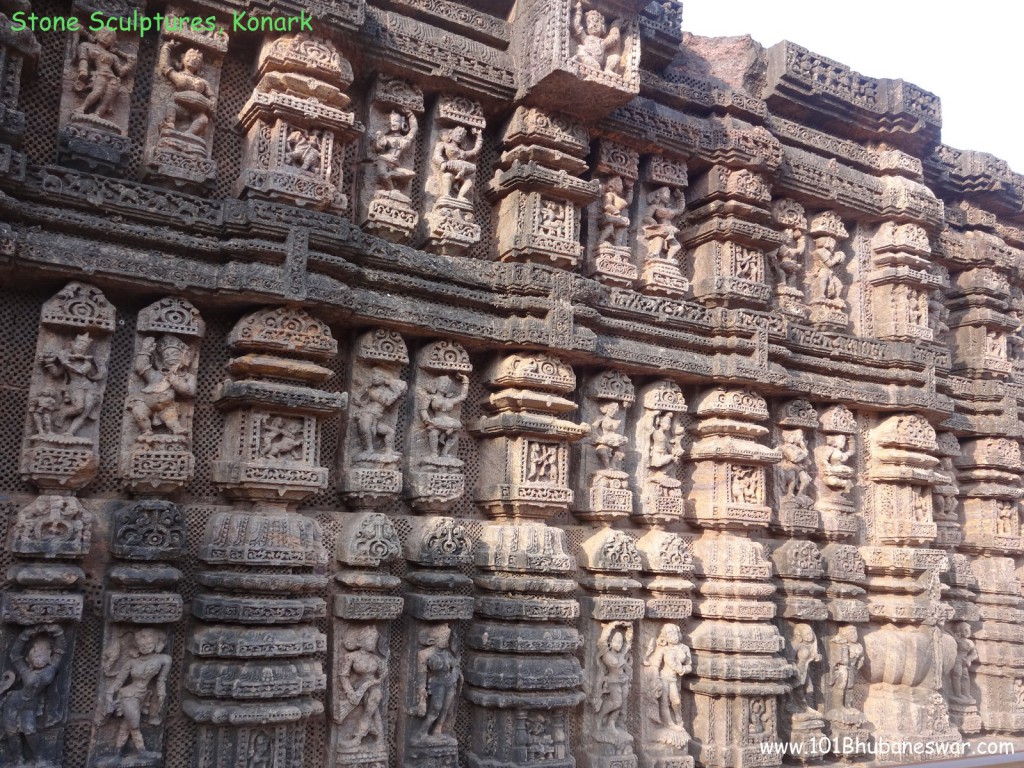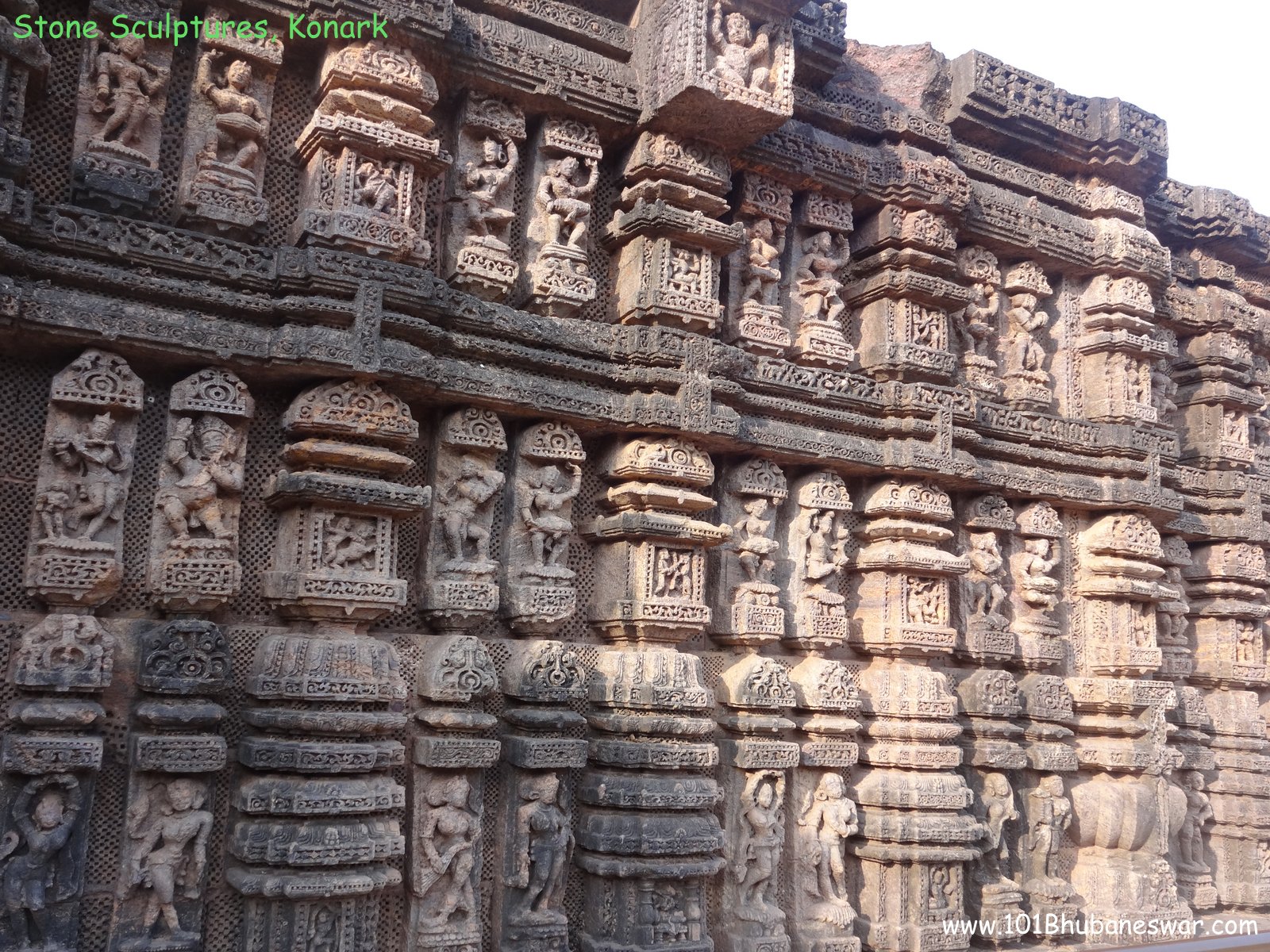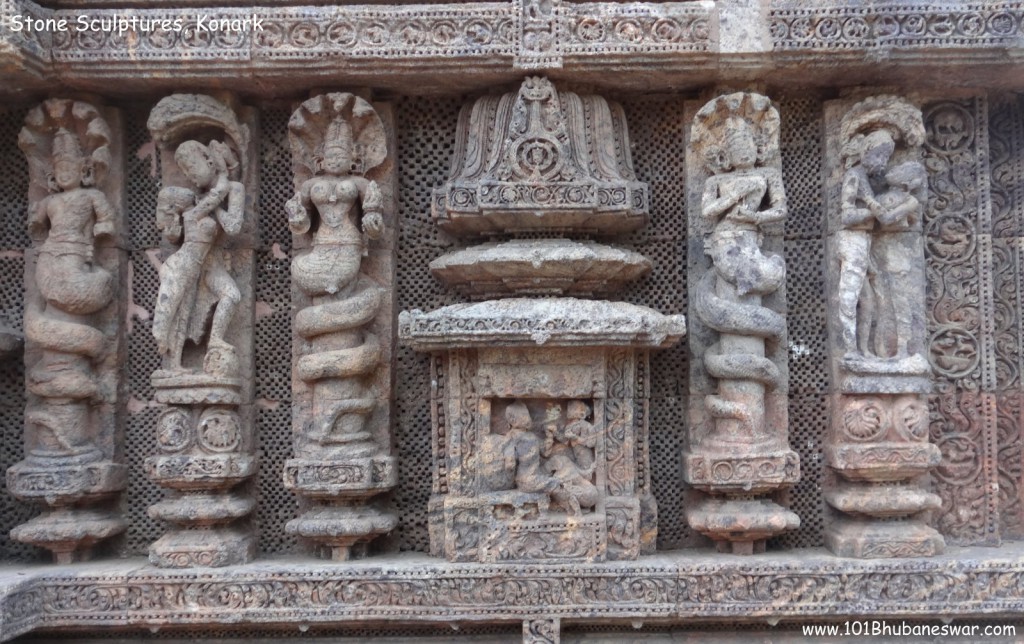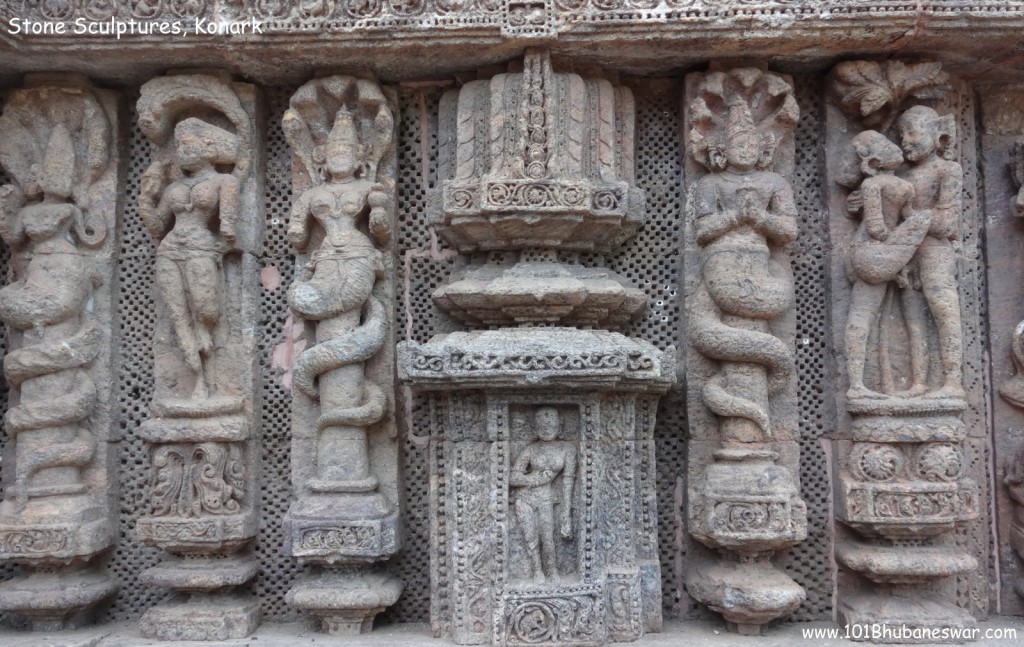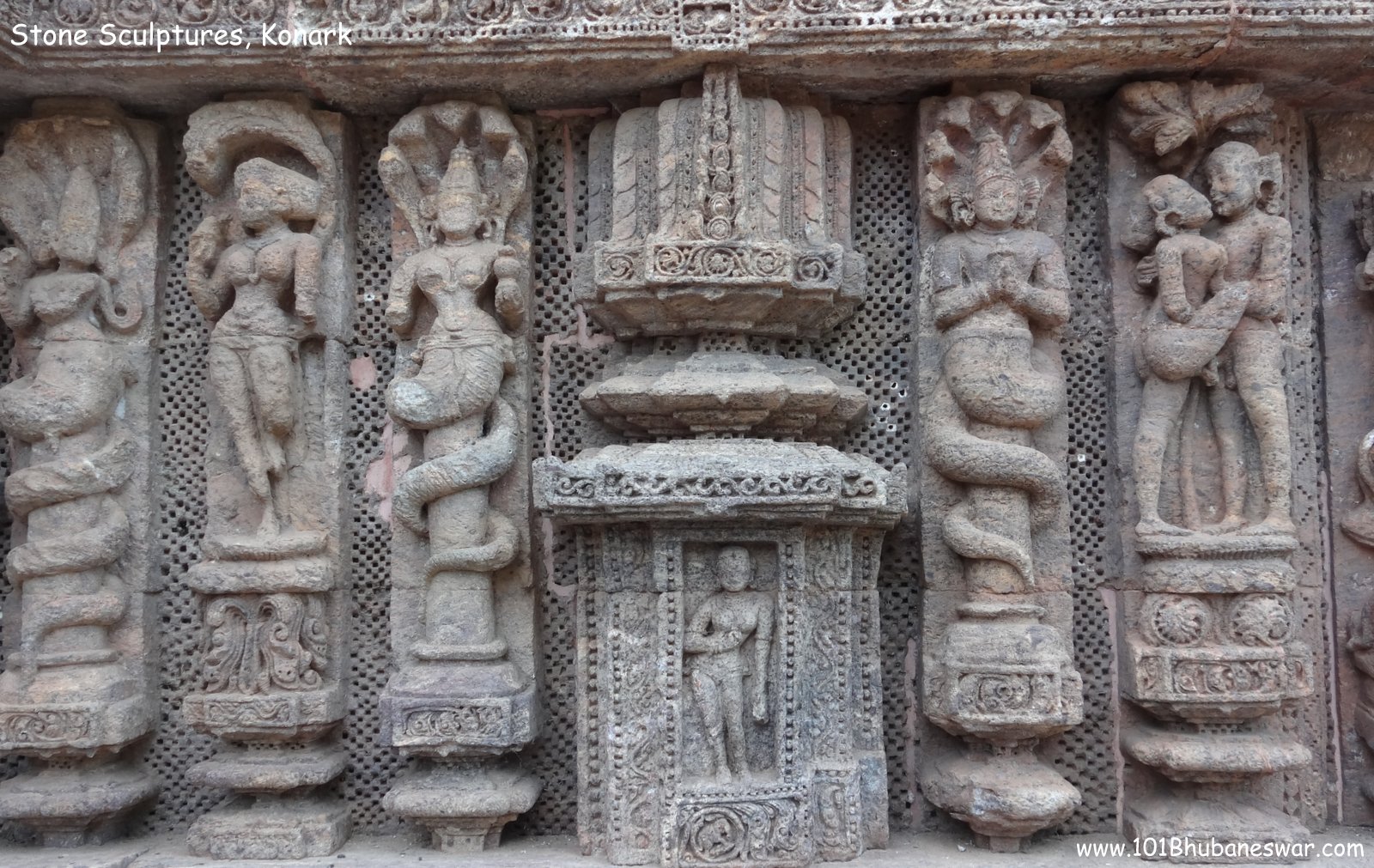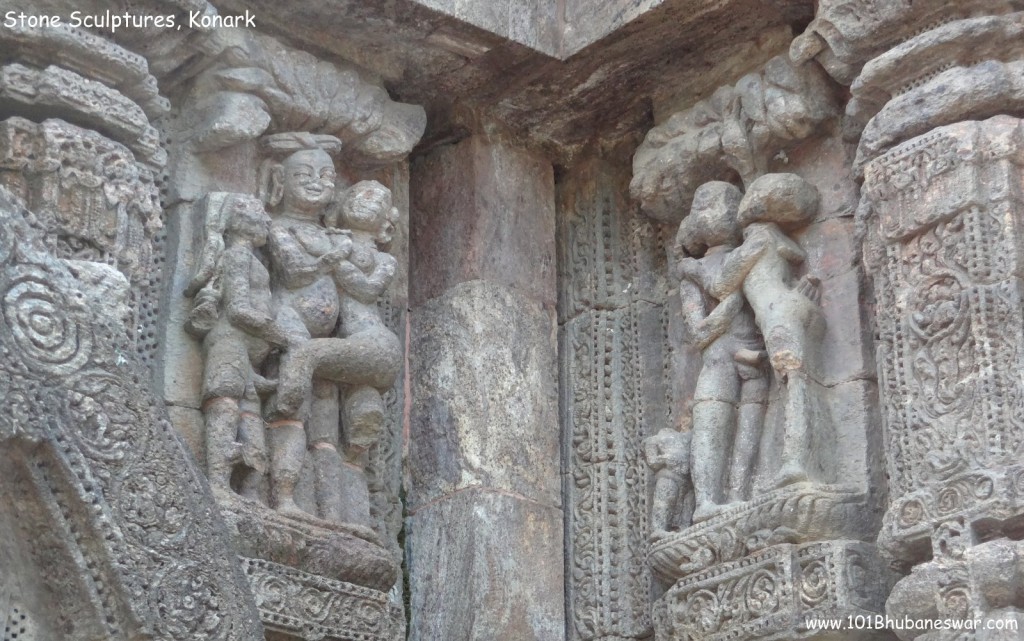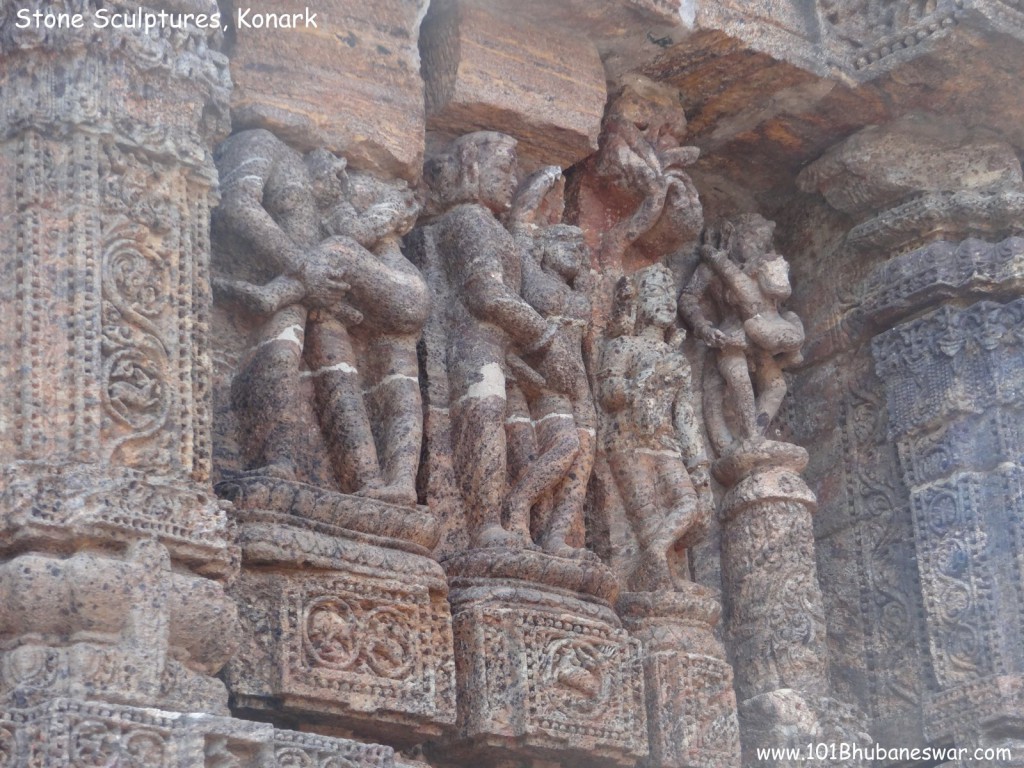 The ornamented wheels of the temple are among most photographed sculpture. Each of the wheels is of 3-meter width. They are also designed to work as sundials, which can be used to calculate time accurately to a minute. Each wheel consists of eight spokes that indicate eight 'praharas' of the day, one prahara being equal to three hours of time. The hub of the wheel casts the shadow on the spokes indicating the time.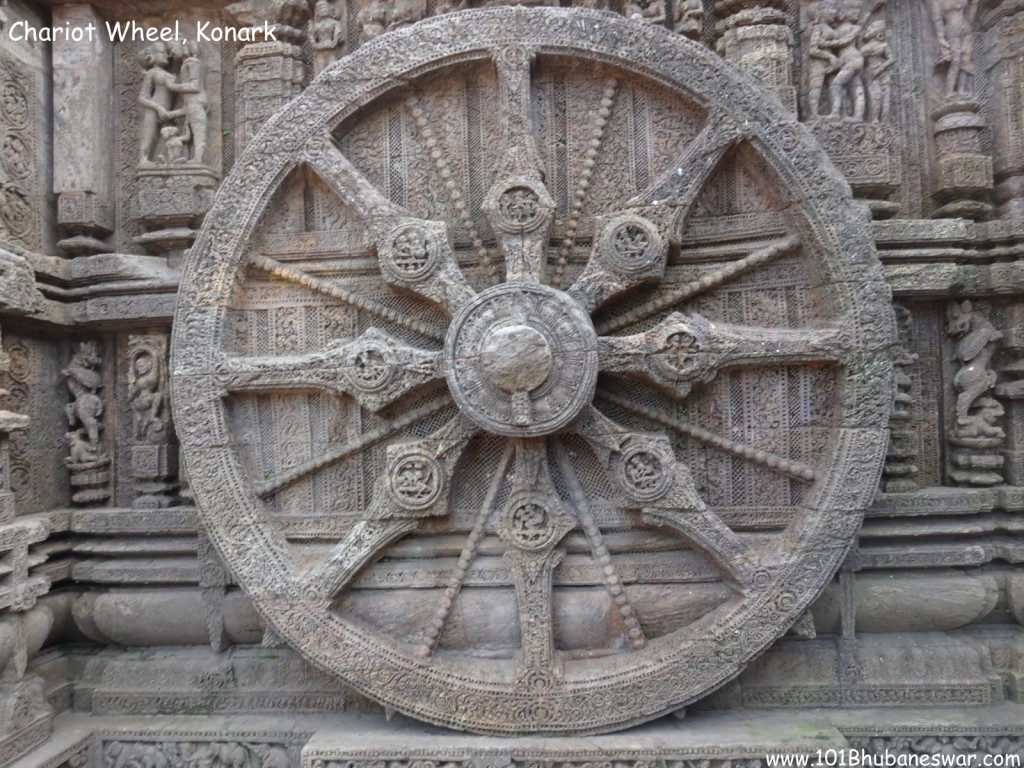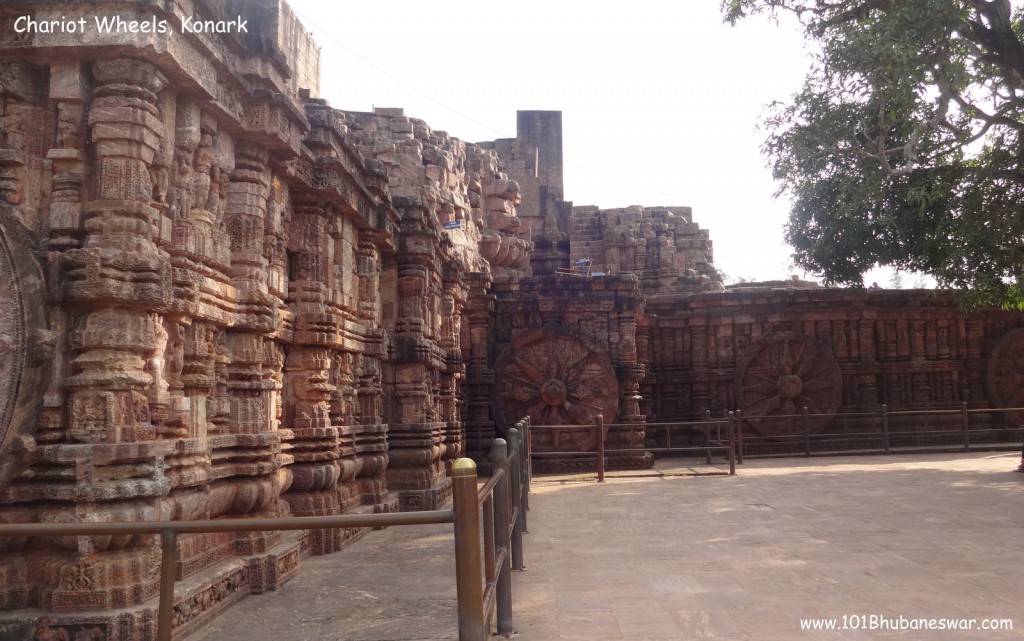 The war horse statue is the other prominent sculpture at Konark. Multiple big statues of elephant and lion can also be seen in the premises.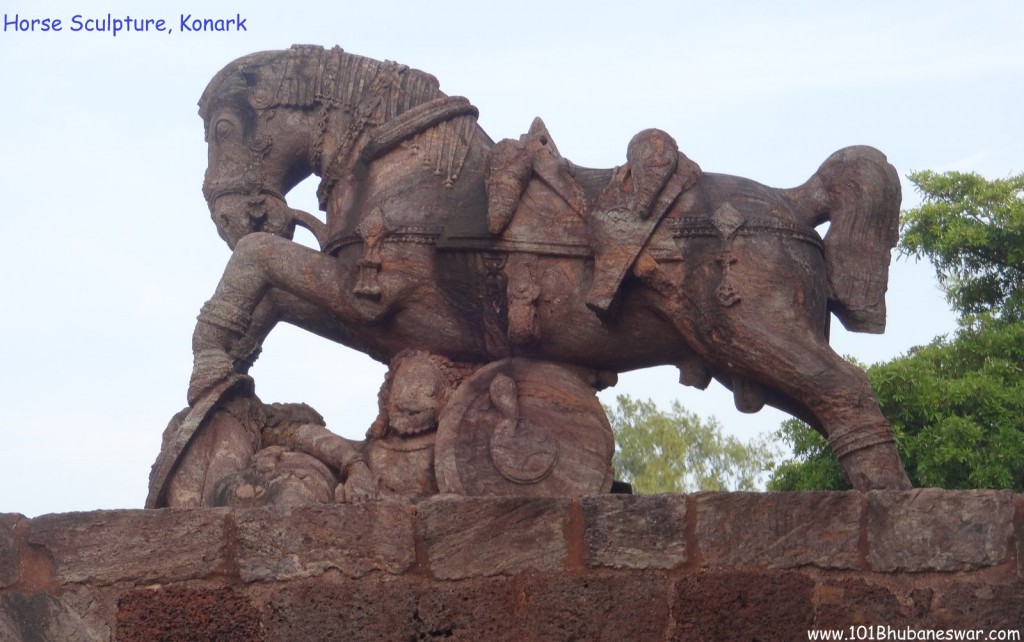 There are several interesting folk tales related to construction and history of Konark Temple. The story about the supreme sacrifice of Dharmapada (son of the lead craftsman Bisu Maharana) is the most told and inspiring one.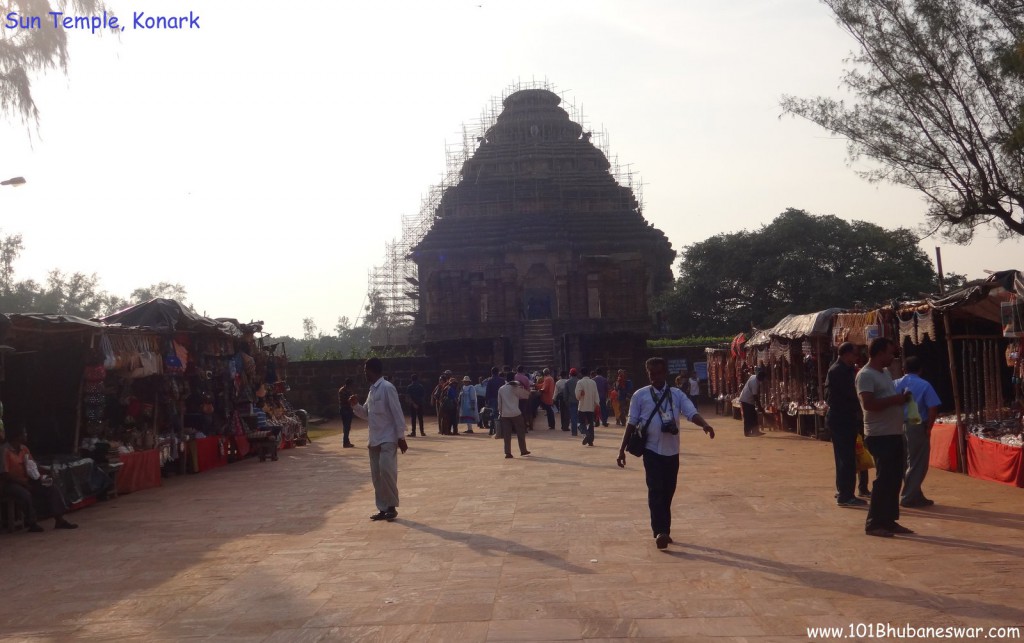 The journey from Bhubaneswar to Konark takes about one hour (65 KM). It takes three to four hours to visit Konark Sun Temple premises. Jagannath Dham Puri is at a distance of 35 KM from Konark and connected by a beautiful marine drive road. If Puri is in your itinerary, It is advisable to visit Konark first and then go to Puri on the same day and spend your night at Puri. For bikers, Bhubaneswar – Konark – Marine Drive – Puri – Bhubaneswar is an excellent option for a complete one day drive.
Reference: