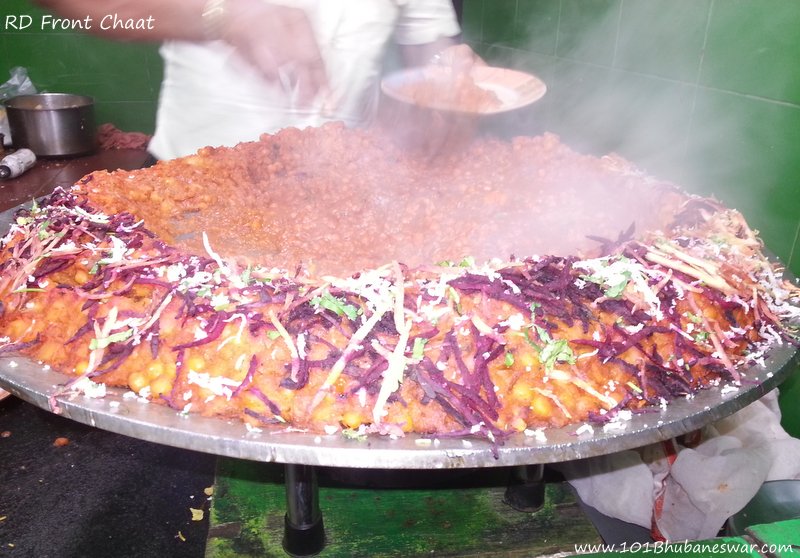 Ramadevi Women's College area in Saheed Nagar, popularly referred as "RD Front", is the street food hub of Bhubaneswar. A bunch of Chaat shops serving mouthwatering Bhubaneswar style Chaat located along the college wall keeps attracting people from throughout the city to taste it again and again, year after year. If you are fond of chatpata food, this is the place for you to visit.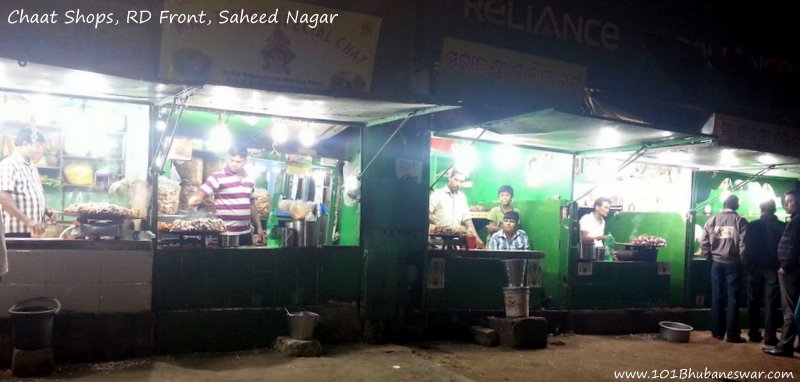 The base of the Bhubaneswar style Chaat is prepared from a mixture of mashed potato, boiled yellow matar, tomato syrup, tamarind syrup, and spices. The dry mixture is kept on a big tawa in low flame, to keep it hot. The base is kept decorated with coconut, gajar(carrot) & beetroot flakes and coriander leaves to attract the foodies.
When the customer orders for a plate of chaat, the dry potato-matar base is cooked again for a minute with some water and more spices for creating a thick gravy. The chaat gravy is then taken out on a serving plate, a dahi vada is placed on the top, and few spoon of tomato, tamarind syrup and yogurt are added on it. Then the serving is garnished with onion, coriander, salt, more hot spices (chaat masala), coconut and carrot flakes and some sev and papad.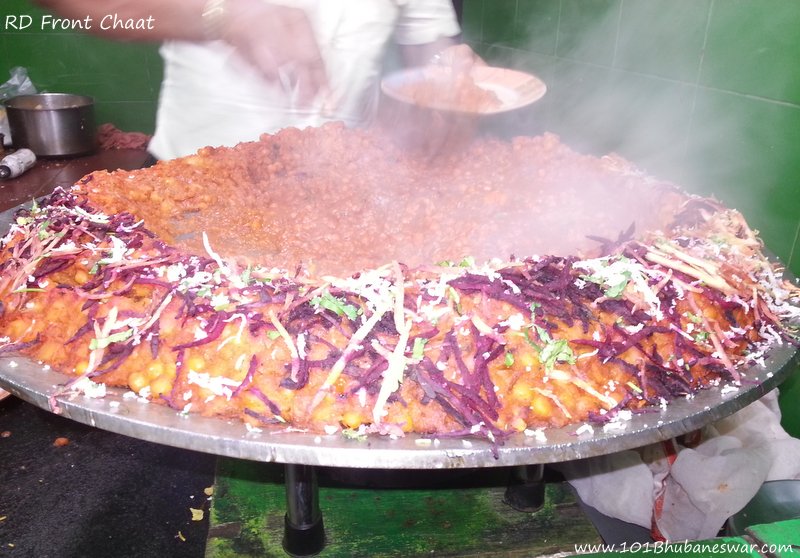 Above process makes a plate of chaat ready to be served to tickle your taste buds. This mixture of ingredients creates a sweet and tangy taste, which makes it simply irresistible. Ohh yes, feel free to ask for more onion, tomato syrup, sev, papad, salt – anything you want, to customize the chaat to suit your taste and the shop guy will happily add those to your plate.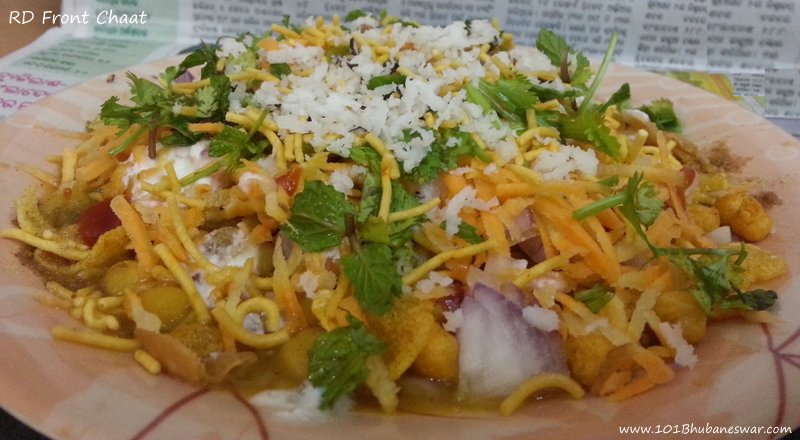 Saheed Nagar is one of the favorite shopping locations for most college going girls in Bhubaneswar and they do not miss to have a plate of chaat once they are here. Apart from chaat, this place is also a hub of other street foods like Gup-Chup (Panipuri/ Gol-Gappa), pav bhaji, sandwich, chinese fast foods and more. Most shops start their business in the afternoon and gets the maximum crowd in the evening. A plate of chaat usually costs around twenty bucks.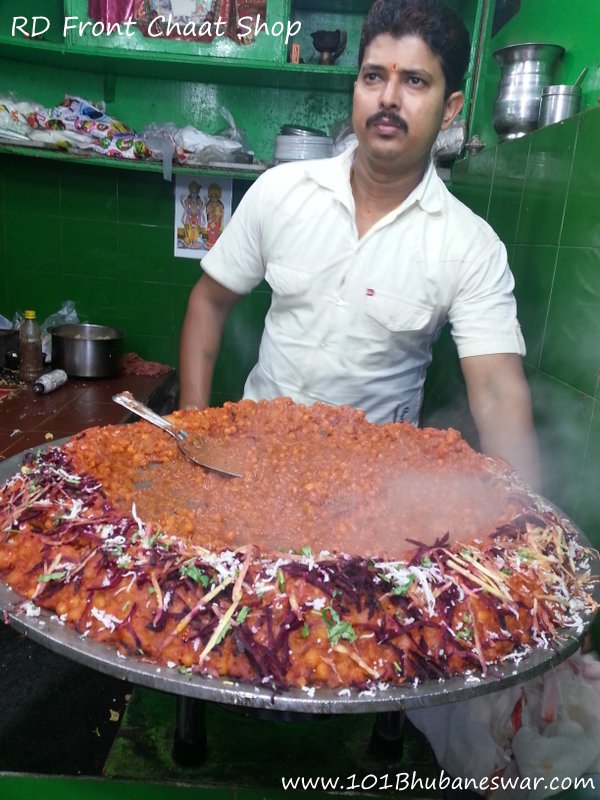 See you there at RD Front Chaat Shop :).