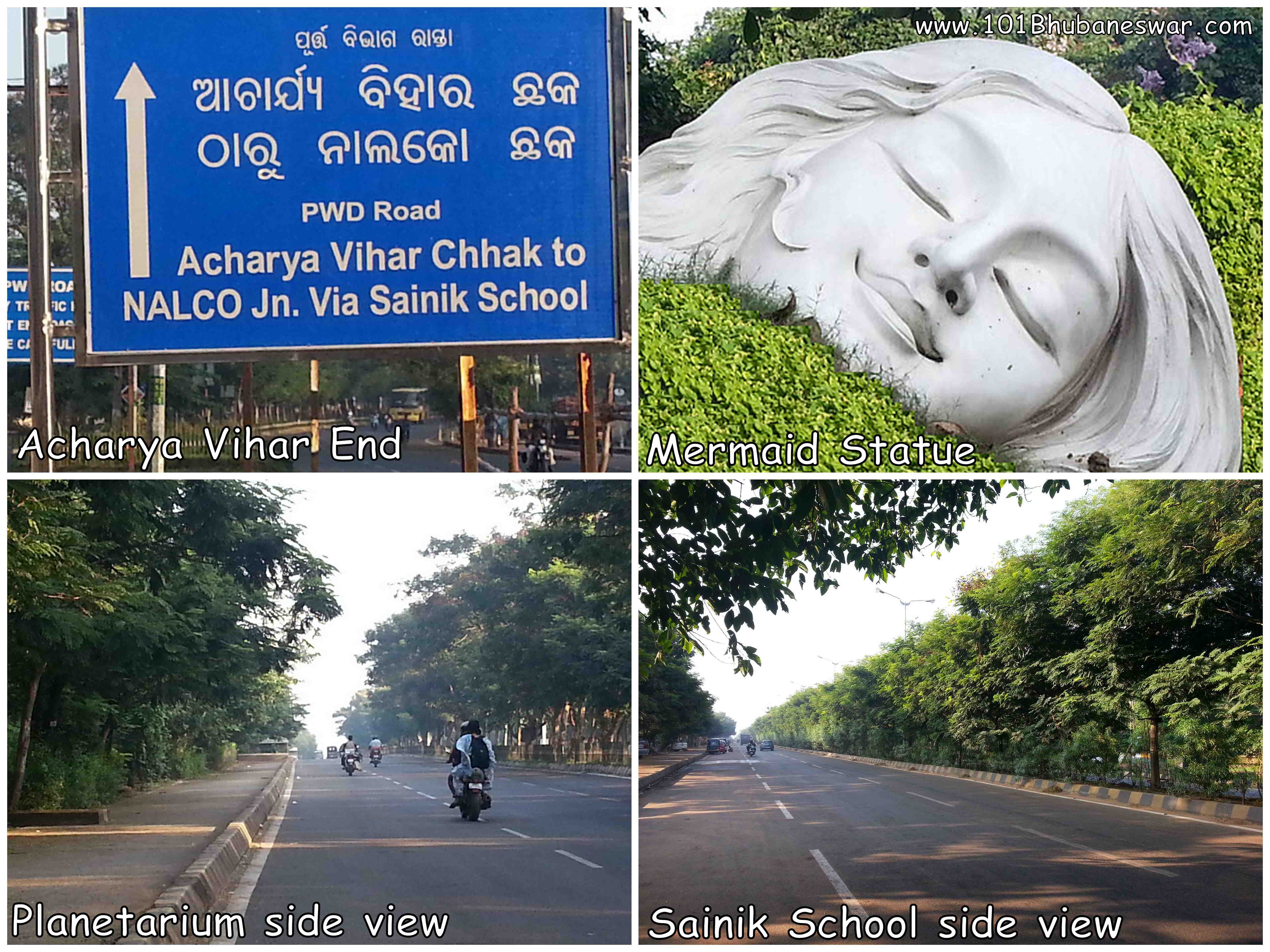 Public Works Department, Odisha and Bhubaneswar Municipal Corporation developed some beautiful road infrastructure and roadside landscape projects in the city in last three four years. Acharya Vihar to Sainik School road is one such well developed and well maintained stretch.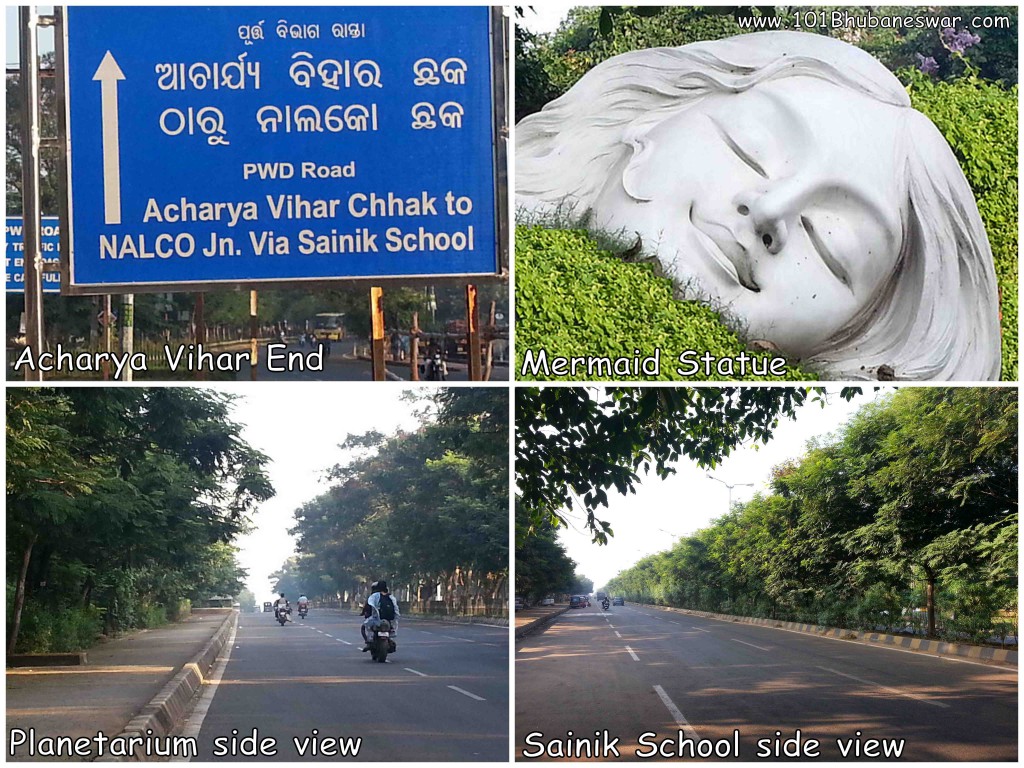 Few institutions of national stature, both old and new, are located along this road. On one side – it is home to Patani Samanta Planetarium, Institute of Minerals and Materials Technology – IMMT (formerly know as Regional Research Laboratory – RRL), OCAC Tower (Odisha Computer Application Center Tower), Regional Museum of Natural History, Apollo Hospital, Institute of Physics and Sainik School. Utkal University is located along the other side of the road with its West gate facing towards it on the Acharya Vihar end.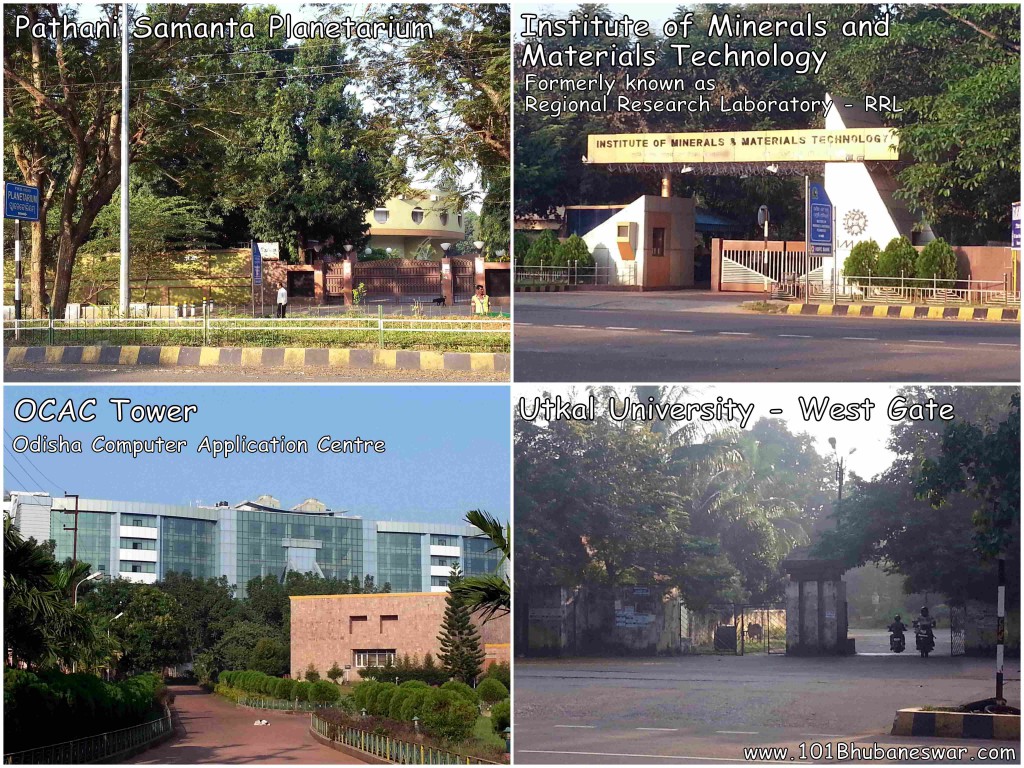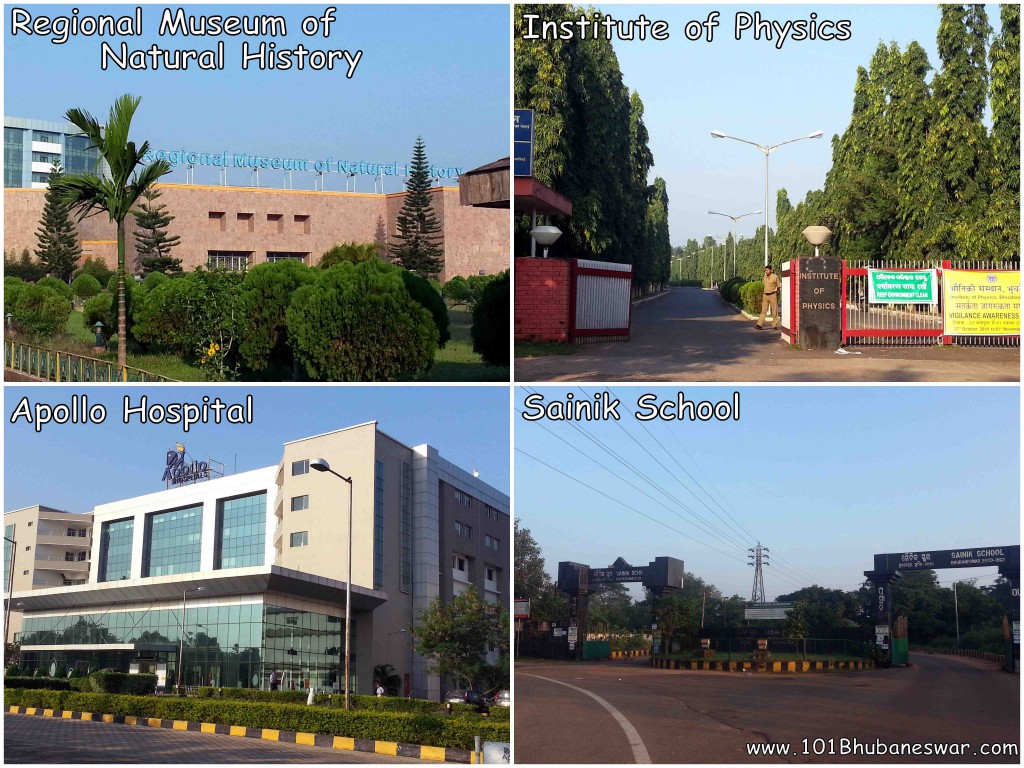 There  is well planned plantation done on both sides and median of the road resulting lot of greenery. The median contains a series of small wall structures showcasing twelve zodiac signs – which adds to the special beauty of the road.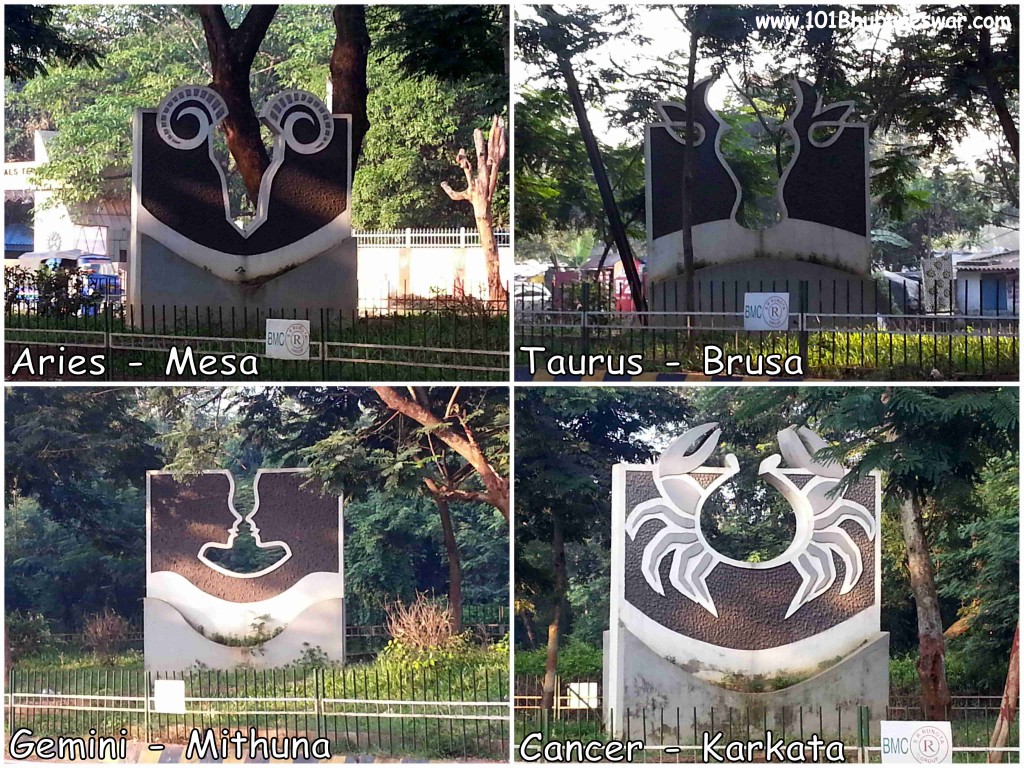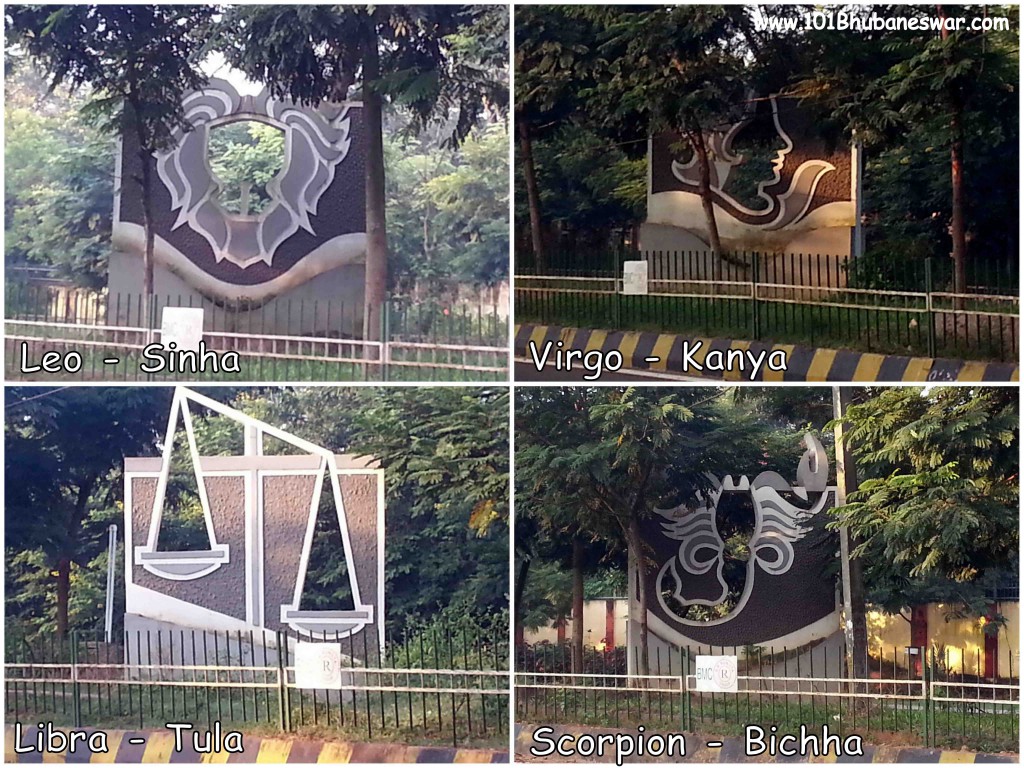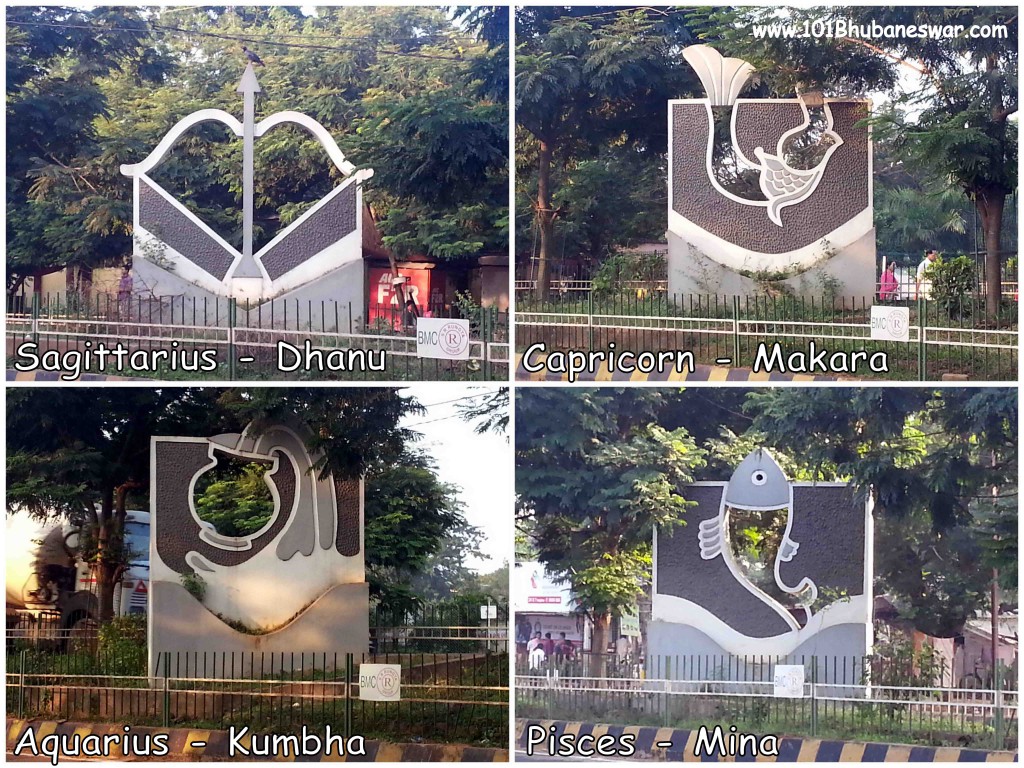 There is beauty everywhere in Bhubaneswar. Hope you enjoy driving through this stretch of Bhubaneswar every time as we do.
%CODE_ Acharya_Vihar_to_Sainik_School_Road_2014_Post1%