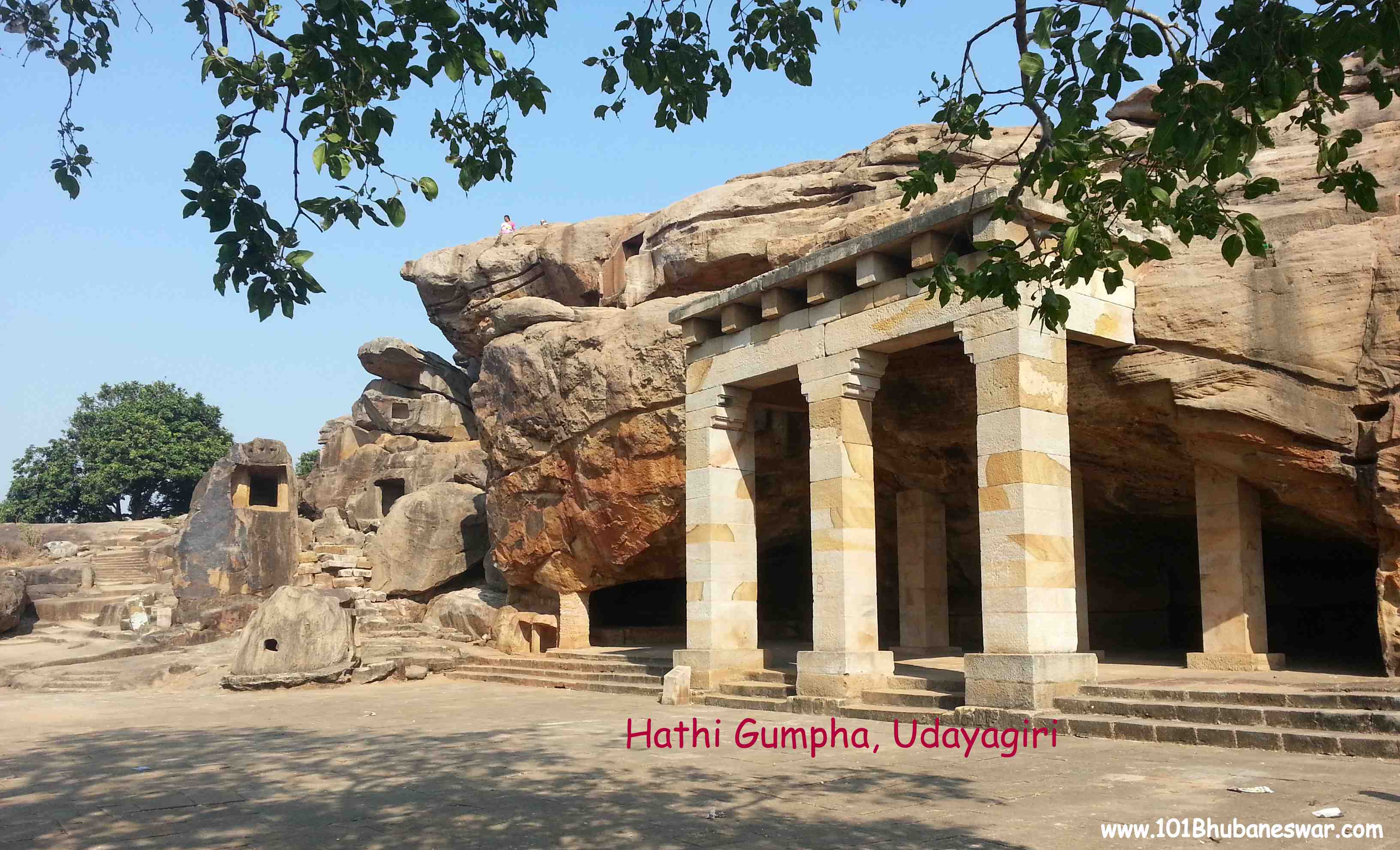 Udayagiri and Khandagiri hill and caves are reflections of an era when Bhubaneswar was an important center of practice and promotion of "Jainism". The caves in the twin hill were carved out as residential blocks for Jain monks during the reign of King Kharavela – between 193 BCE to 170 BCE (i.e. 2nd century BCE).
Udayagiri has 18 and Khandagiri has 15 existing caves these days as per Archaeological Survey of India. Most caves have multiple rooms, some are double storeyed structure. Some caves are natural and but most are man-made.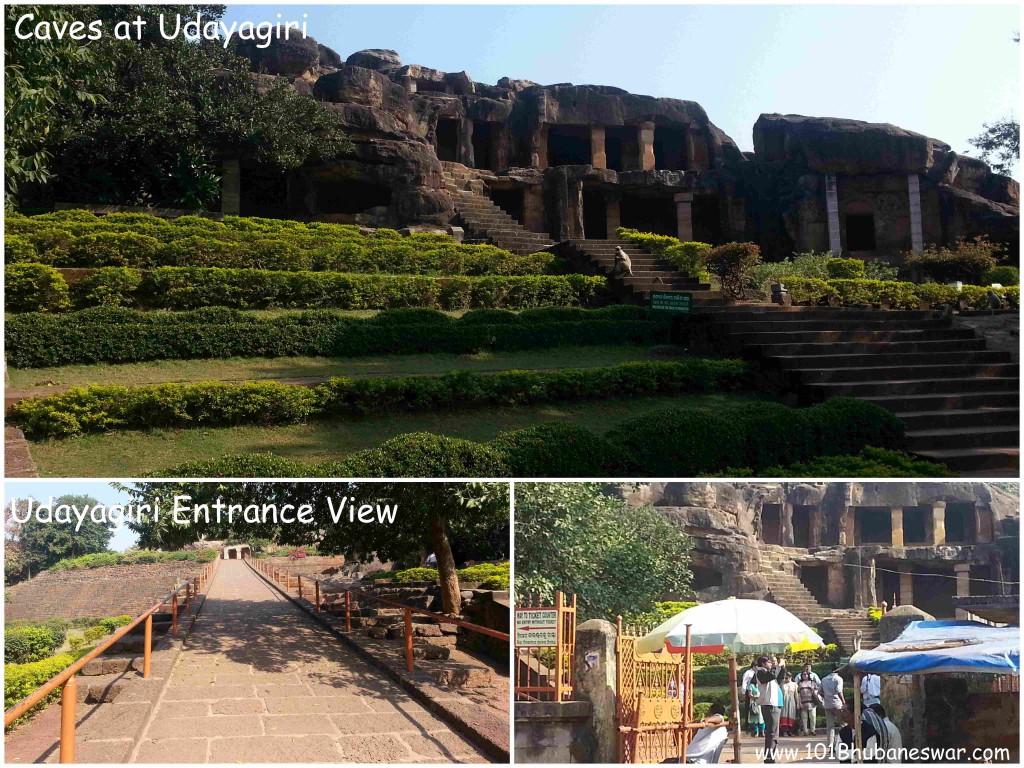 Hathi Gumpha (Elephant Cave) is one of the prominent cave present in Udayagiri. This contains "Hathi Gumpha Inscription", which is of seventeen lines, incised in deep cut Brahmi letters. This is the main source of information about ruler Kharavela.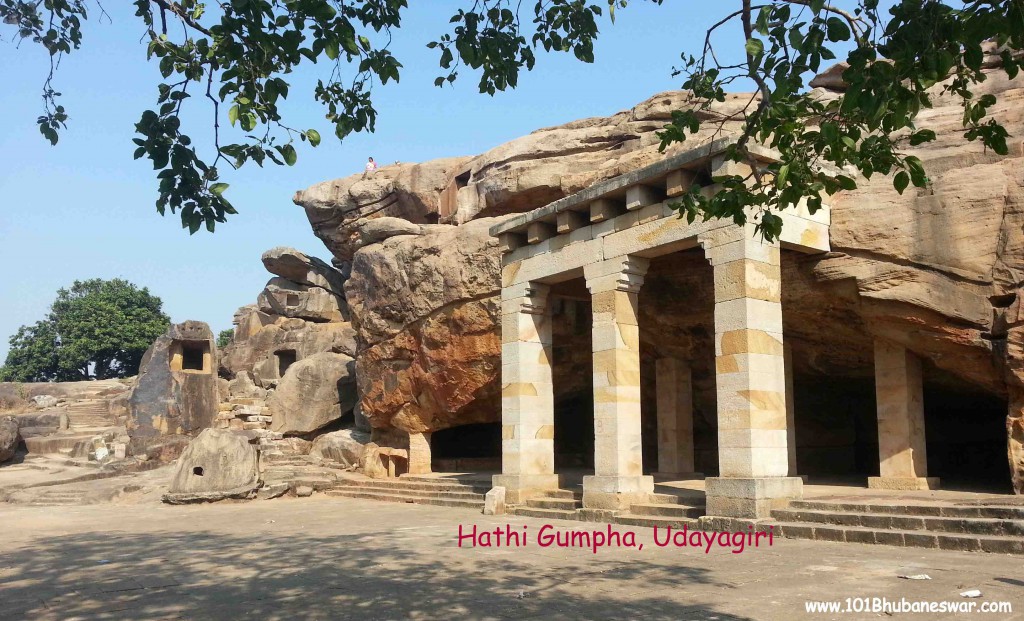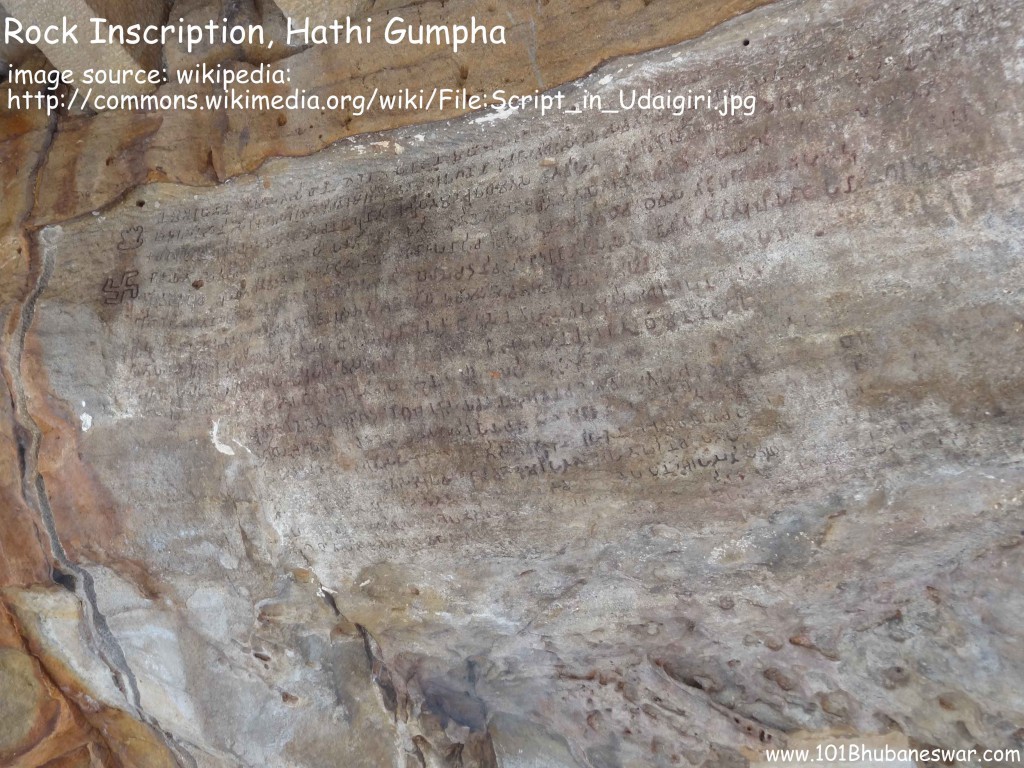 Rani Gumpha (Queen's cave) in Udayagiri is a double storeyed monastery. It contains beautiful carvings on its wall and a spacious courtyard.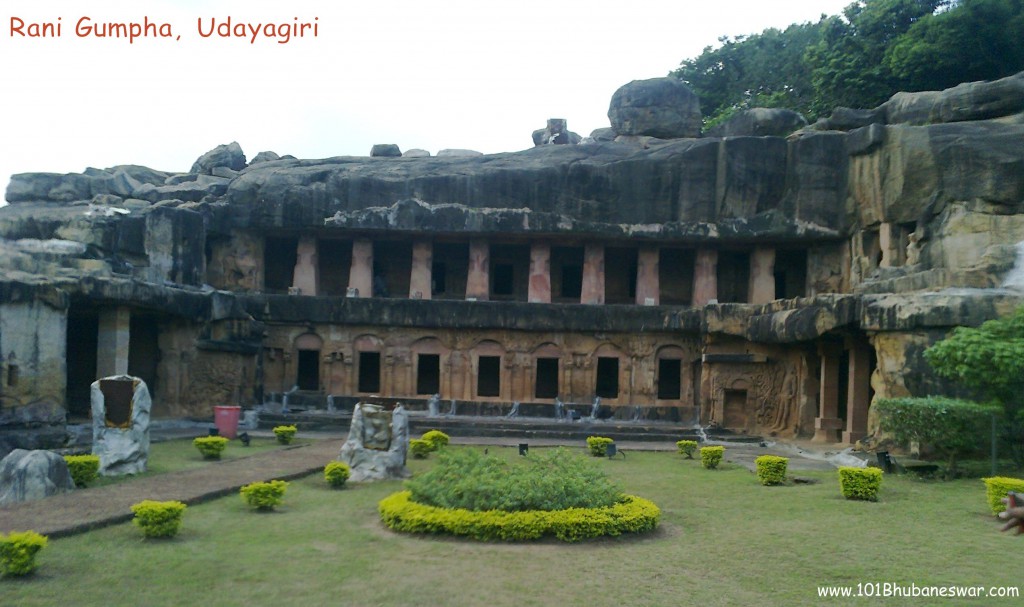 Ganesh Gumpha is a two chamber cave with four doorways. In the rightmost cell, there is a carving of lord Ganesh – the god of knowledge as per Hindu belief. On either side of the cave, there is two stone elephant holding branches of mango tree over a lotus.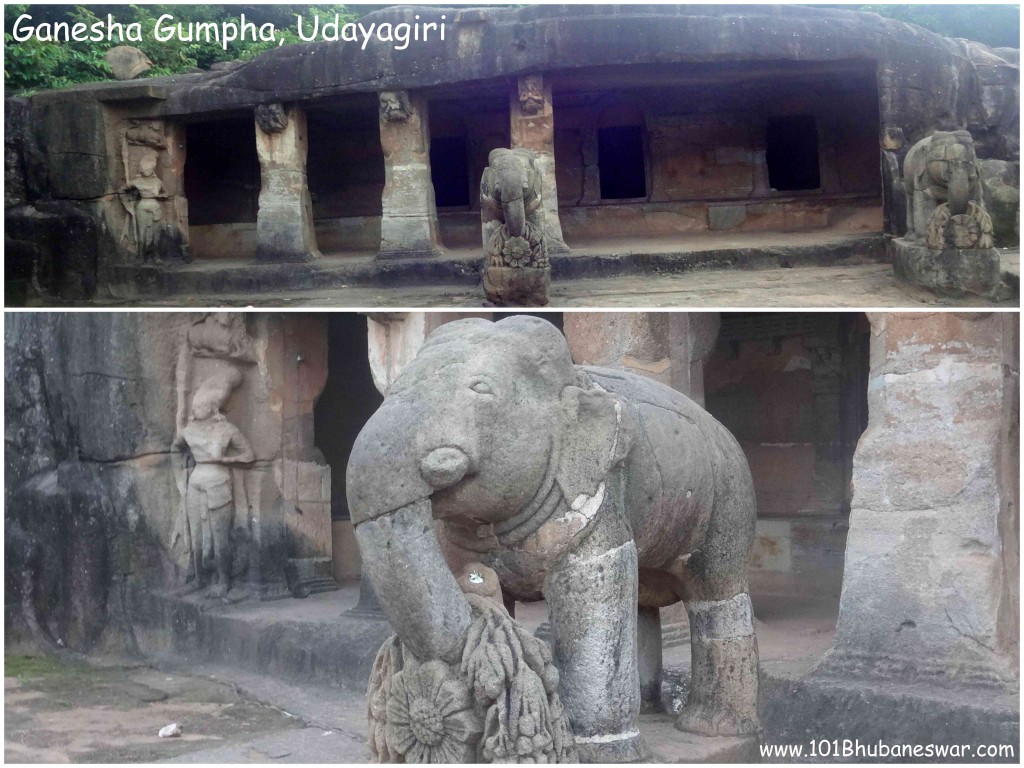 Bagha Gumpha (Elephant Cave), Sarpa Gumpha (Snake Cave), Thakurani Gumpha, Patalapuri Gumpha are some other important caves present in Udayagiri. Some of the caves contain few lines of text inscription and beautiful stone carving on their doorways and wall, which makes the visitor mesmerize for some time.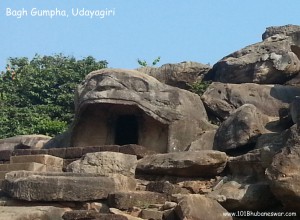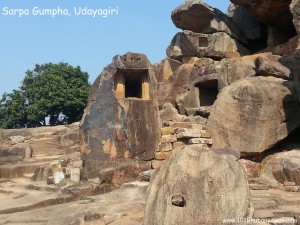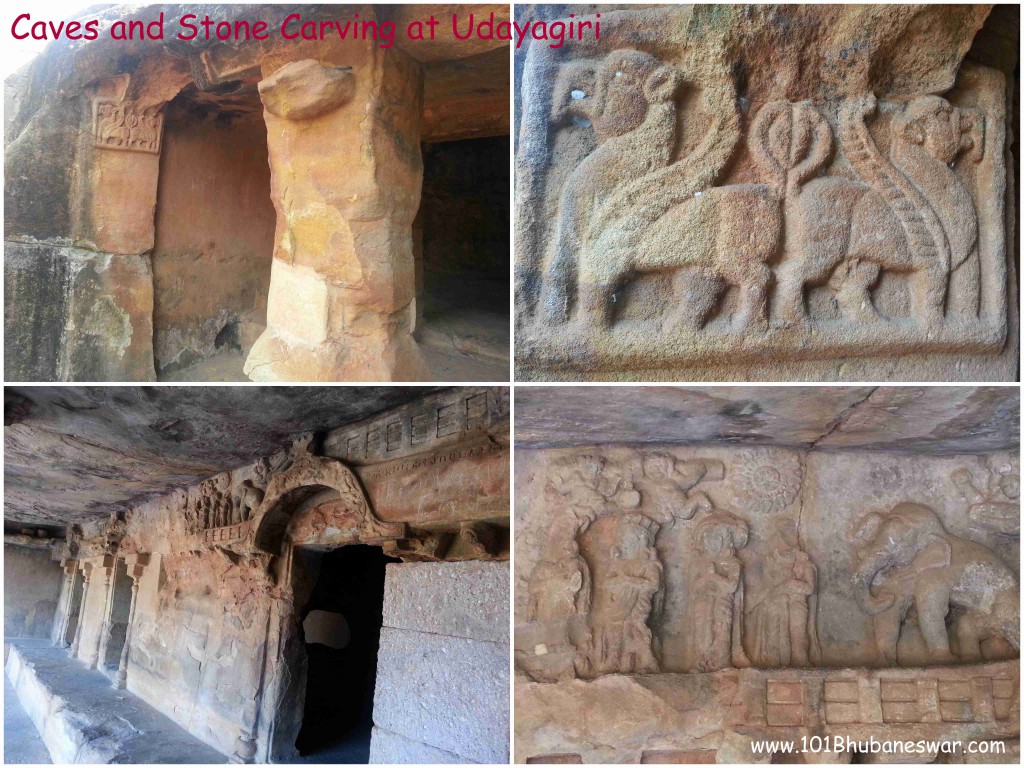 Names of some of the caves of Khandagiri are – Tatowa gumpha, Ananta gumpha, Tentuli gumpha, Khandagiri gumpha, Dhyana gumpha, Navamuni gumpha, Barabhuji gumpha, Trusula gumpha, Ambika gumpha, Lalatendukesari gumpha and Ekadasi gumpha.
There is a Jain Temple – "Digambara Jaina Temple" situated on the top of the Khandagiri hill. The original temple is believed to be built by King Kharavela in 1st Century BCE, but is being reconstructed in 19th century CE.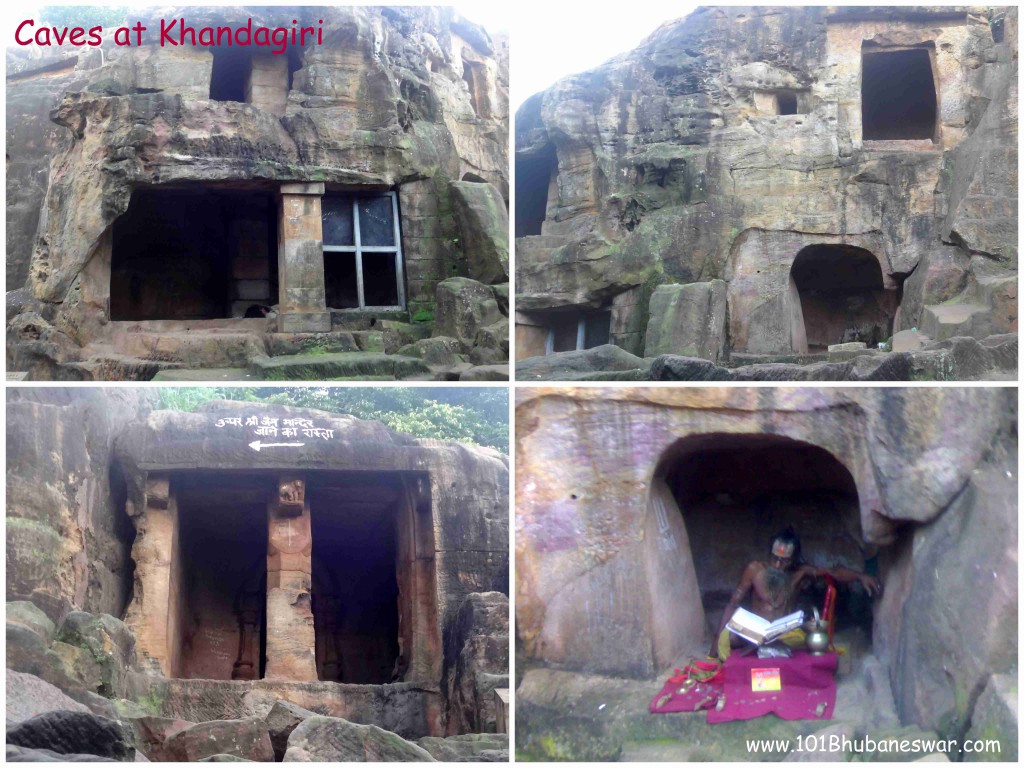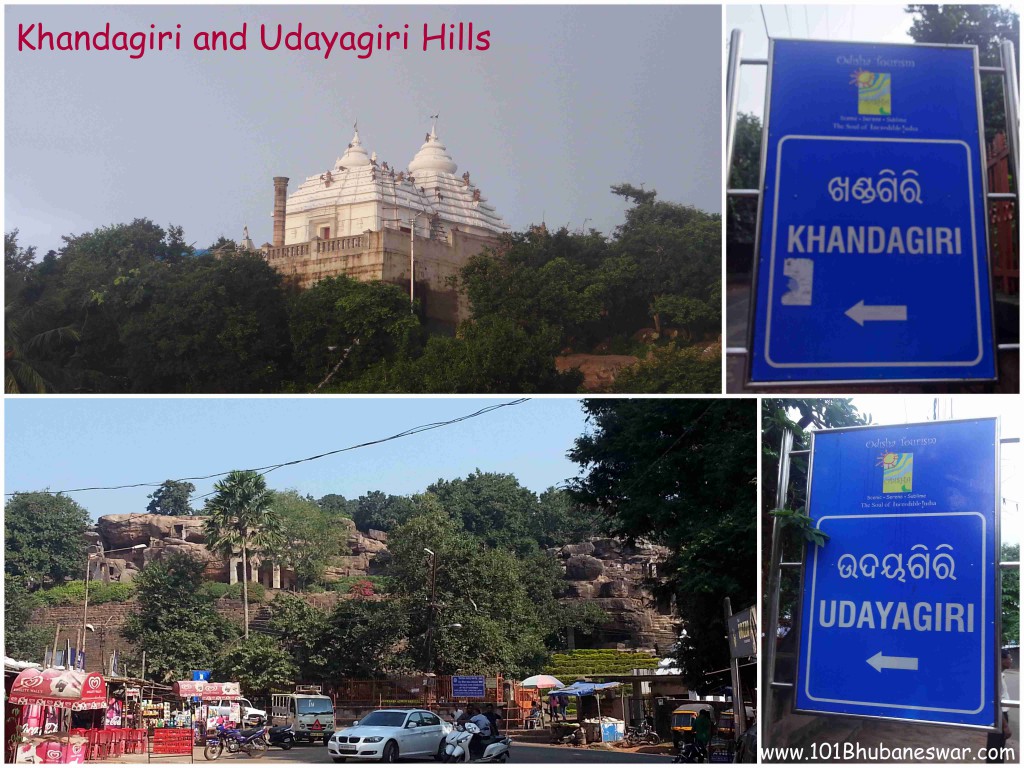 Udayagiri and Knadagiri hill are located at immediate city outskirts on NH 5 towards Khurdha. It is at a distance of 6 to 8 KM from the center of the city and just 2 KM from Baramunda Bus Terminal. The monument remains open every day from sunrise to sunset. It takes two to three hours to cover all the caves of the twin hill completely. It is one of the must visit place in your Bhubaneswar travel itinerary.
Reference: