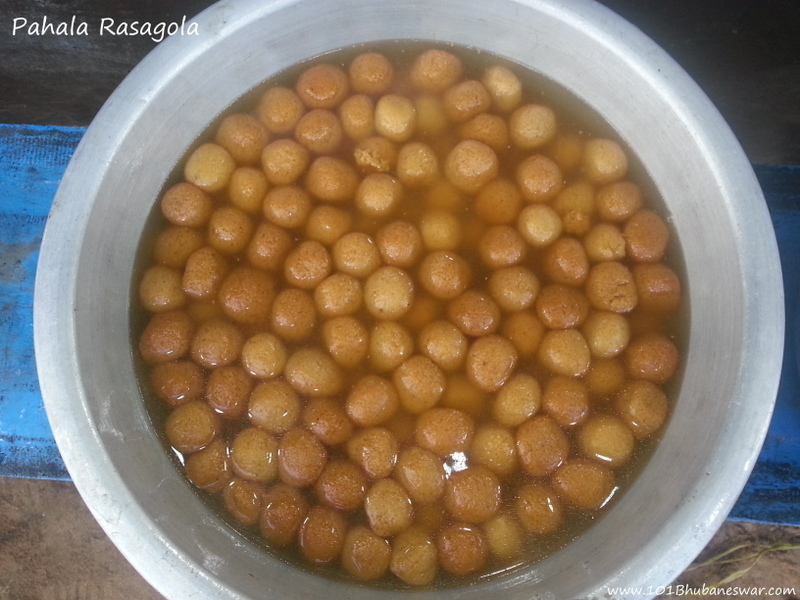 If you are travelling on Bhubaneswar-Cuttack Road, you must stop at Pahala to taste one of the authentic forms of Odia sweets – 'Rasagola'. Rasagola is made from small balls of chhena (Indian cottage cheese) and suji (semolina) dough, cooked in light sugar syrup. Rasagola is also spelled and pronounced as Rasagolla in Odia, Rossogolla or Roshogolla in Bengali and Rasbari  in Nepali.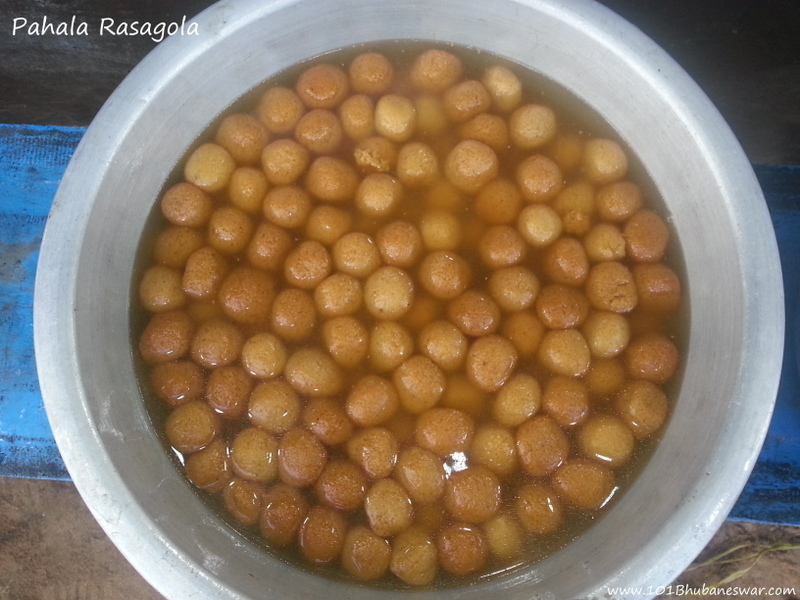 The dish originated in Odisha centuries ago. 'Rasogola', traditionally known as 'Khir Mohana' has been a special offering to goddess Lakshmi at Jagannath Temple, Puri during Ratha Yatra (car festival). The ritual seems to have existed for at least 600 years. A whitish spongy variant of Rasagola became popular in West Bengal in the 19th century and known as "Bengali Rasgulla" or "Sponge Rasgulla".
Pahala Rasagola is light brown in color and usually kept dipped in hot sugar syrup (Chini Sira). They are softer than other Rasagola forms and quickly melts in your mouth. Most people prefer to eat them hot, which gives best experience. It begins to sour within few hours of preparation and so usually consumed in 6 to 8 hours of purchase.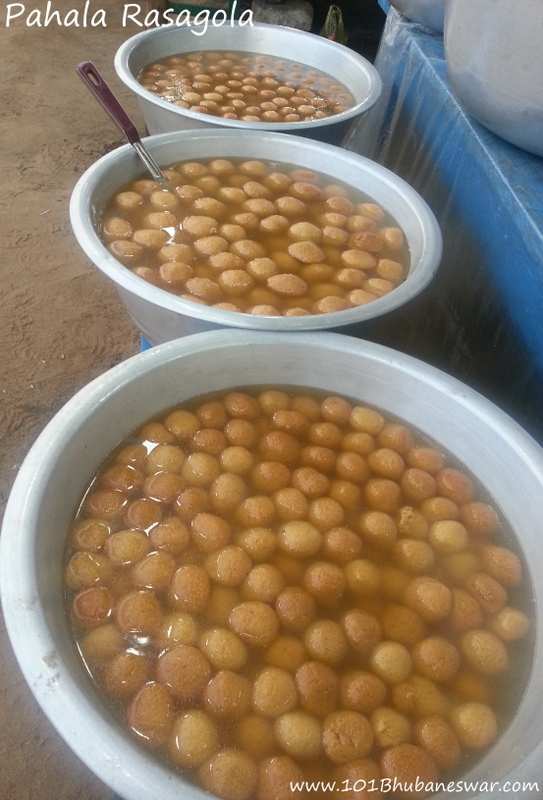 Pahala Rasagola market is located in Bhubaneswar-Cuttack Road towards Bhubaneswar end, at a distance of 11 KM from Rasulgarh Square. Pahala can easily be identified by more than hundred identical looking Rasagola shops, all facing NH5.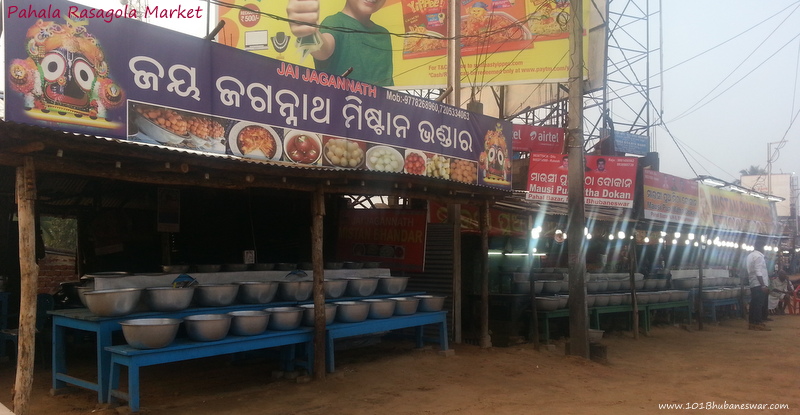 Apart from Rasagola, two other authentic Odia sweets – Chhena Gaja and Chenna Poda is also sold in Pahala Rasagolla market. Almost everyone in Pahala village is into Rasagola business, they either own a shop or engaged themselves in Rasagola preparation.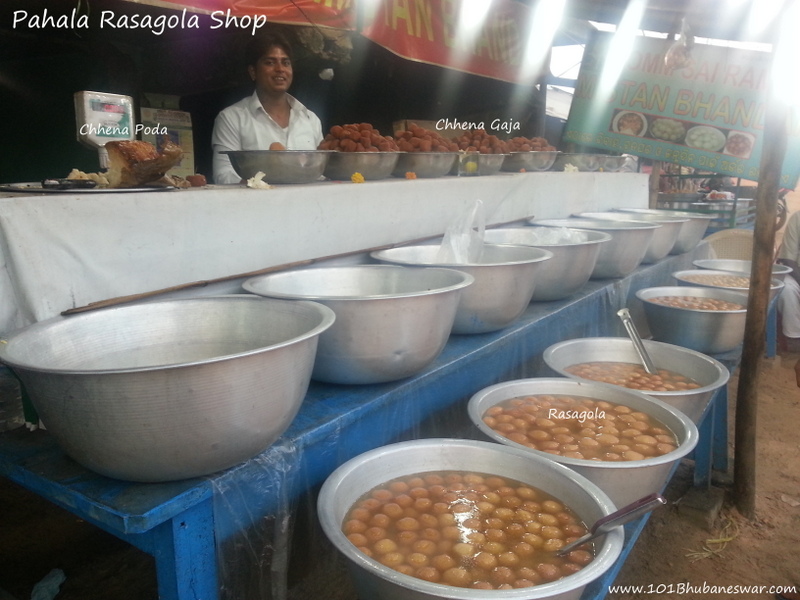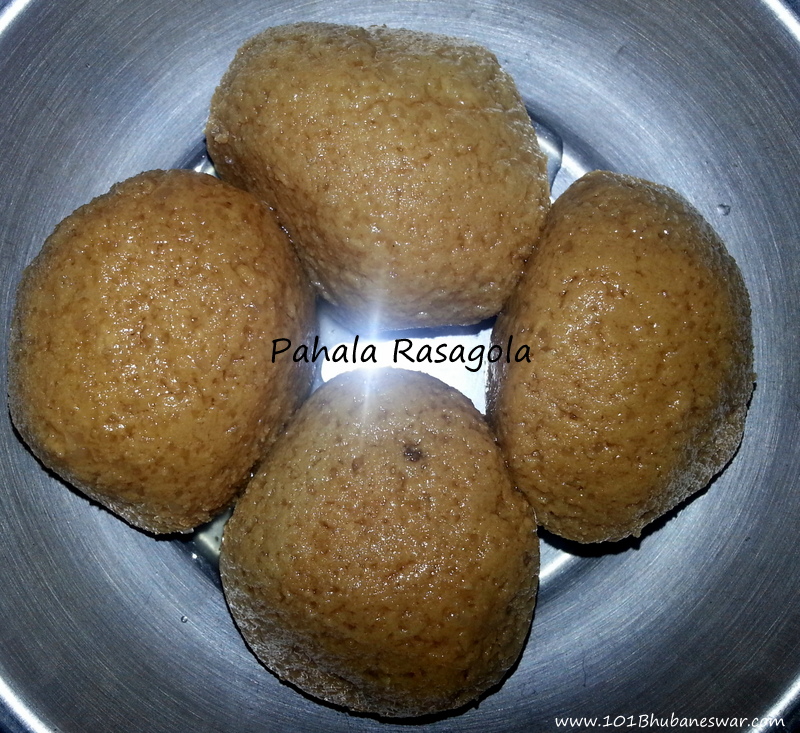 Tasting Pahala Rasagola should be one item in your to-do list next time you visit Bhubaneswar.
Reference: