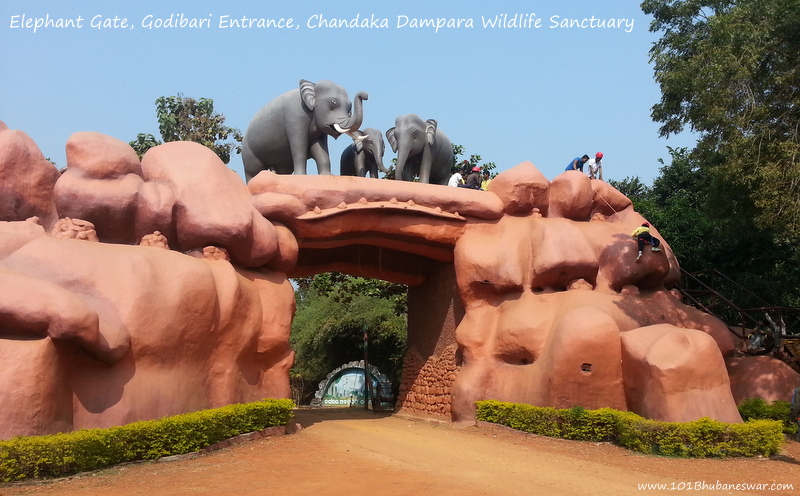 Deras Dam, Jhumka Dam and Chandaka Dampara Elephant Sanctuary are the Eco-Tourism spots near Bhubaneswar.
Deras Dam is one of the main water reservoirs inside Chandka Dampara Elephant Sanctuary. Though this was built as a minor irrigation project and few small canal originates from it, this also serves as a water hole for animals in the sanctuary.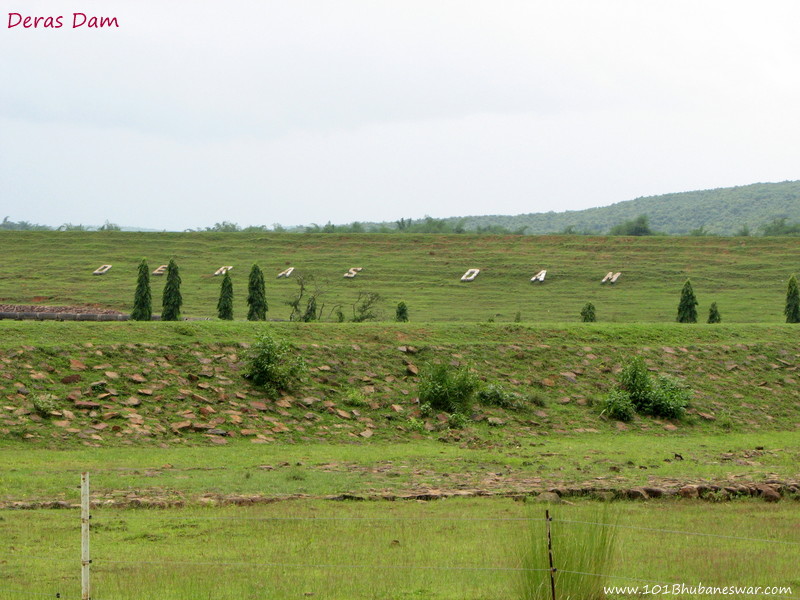 Rain is the main source of water of Deras Dam. The water level remains high during the rainy season and few months following that (July to October), and that is the best time to visit this place. You will see lush green vegetation all around the dam in the rainy season resulting a breathtaking view.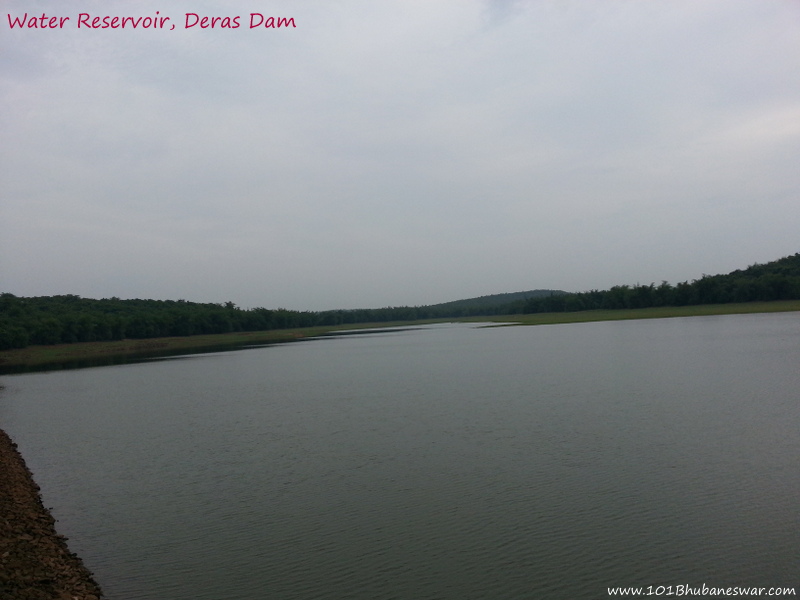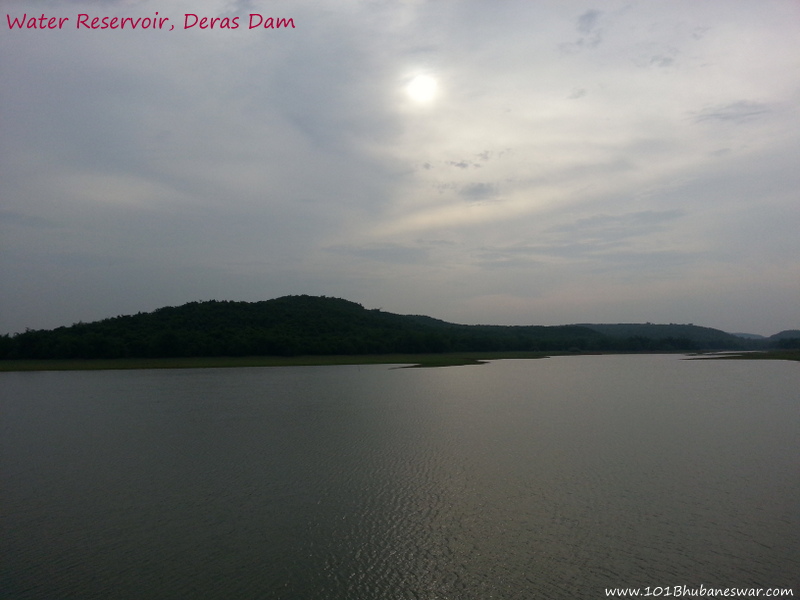 Since Deras Dam is situated inside the Sanctuary area, access to is is controlled by a forest department check post. Restriction in vehicle movement has been put inside the sanctuary area and you need to walk for few minutes from check post to reach the dam.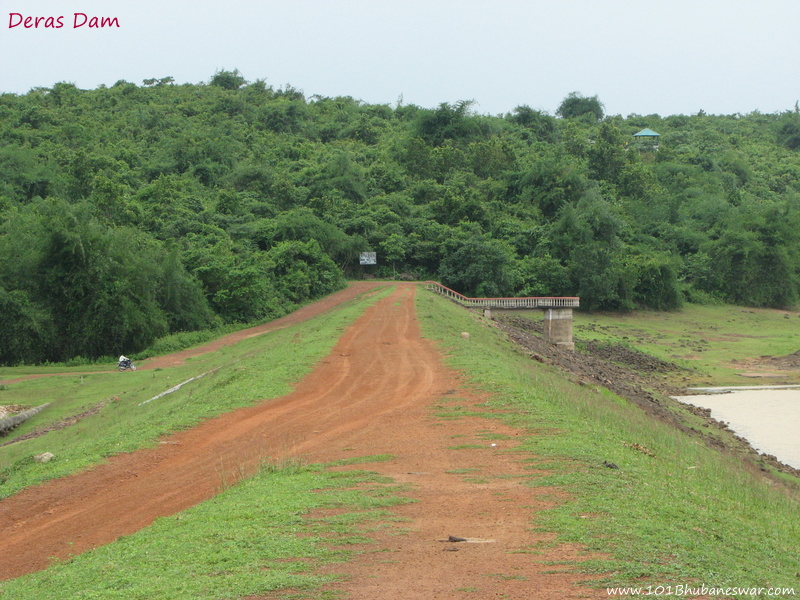 There are few beautiful tourist huts and watchtowers near Deras Dam. These provide a view of the Chandaka reserve and a chance to see wildlife. You need prior permission from Forest Department Office to stay in these huts.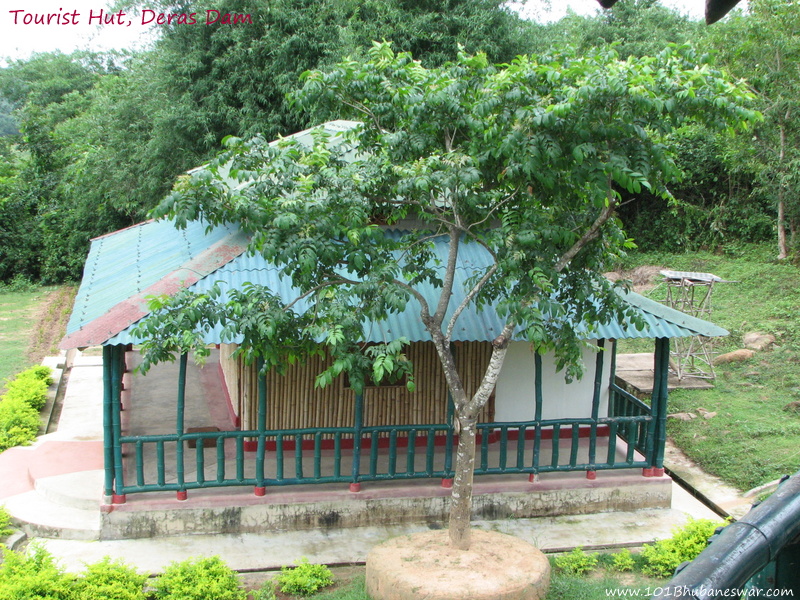 Jhumka Dam is the other minor irrigation project located close to Deras. This is located on the sanctuary boundary, thus there is no need of any permission from forest department to visit this place. This location is mostly used by locals and tourist groups for a picnic during December-January winter vacation schedule.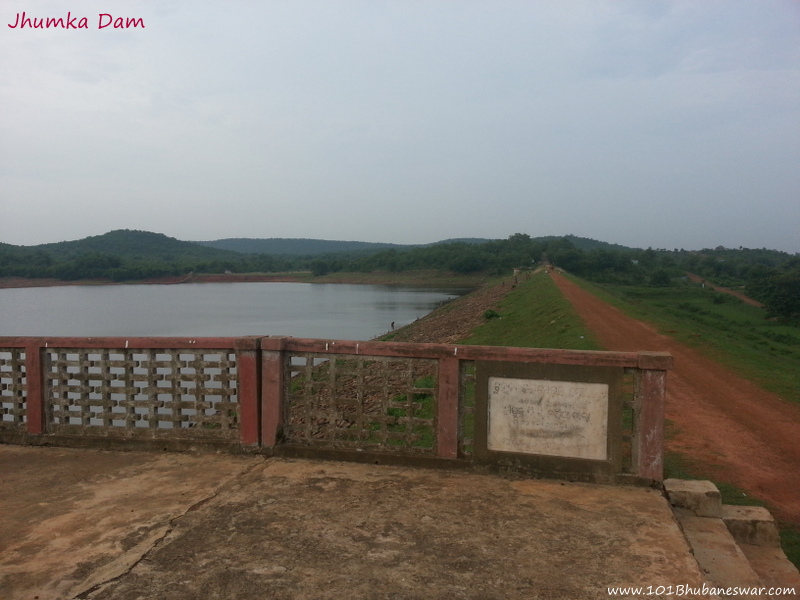 Godibari Entrance is one of the main entrance to Chandaka Dampara Wildlife Sanctuary. A big artificial cave gate with elephant structures on top of is a prominent attraction here.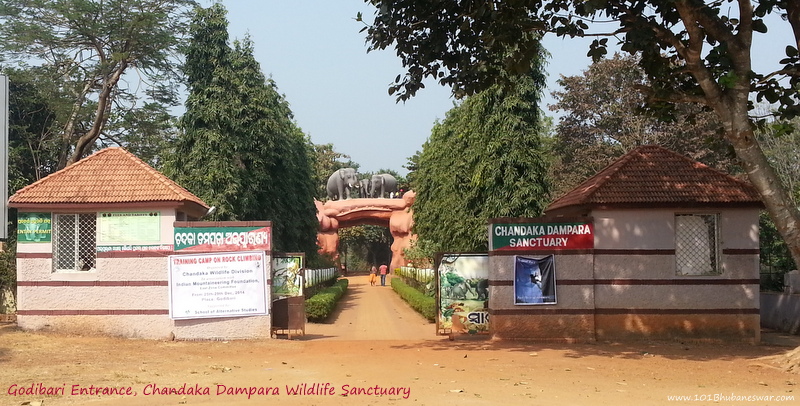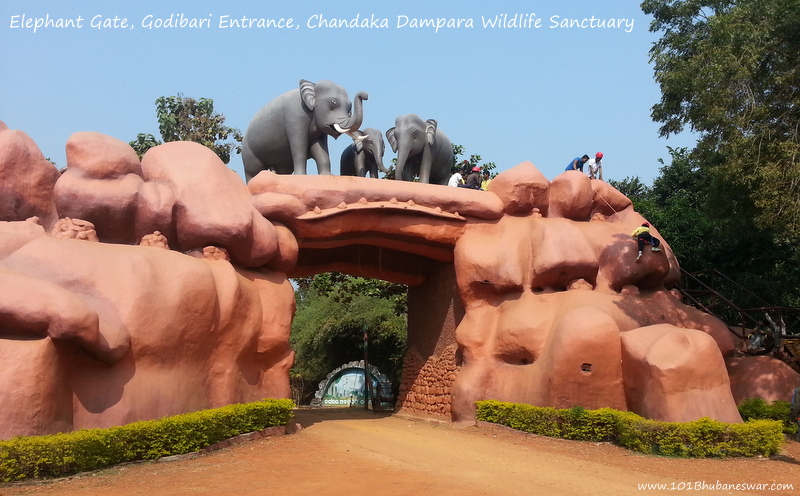 You will find two to three elephants being trained at the Kumki elephant training centre at Godibari. Nanda and Yashoda are the names of the two trained elephants at Godibari.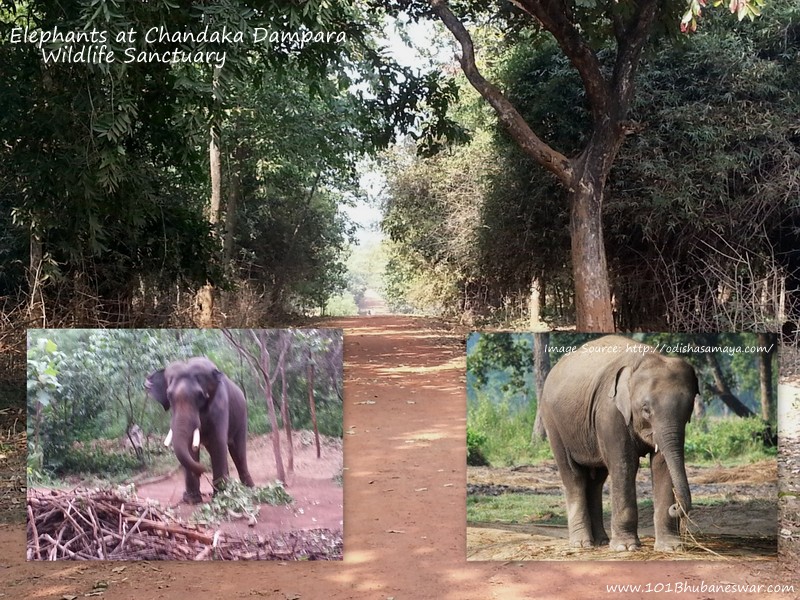 Private vehicle movement is restricted in the sanctuary area. There is no dedicated vehicle for visitors for forest safari tour. You can request department officials who may take you inside the forest on their official vehicle (jeep) if they are free. You can anyway walk into the forest for few kilometres, which is considered safe, as there are no wild animals in this part of the forest which is close to the city.
There is a drawbridge over the moat of the sanctuary next to the elephant gate. The moat is to stop elephants and other animals to come out of the forest area and cause any damage to the people staying nearby.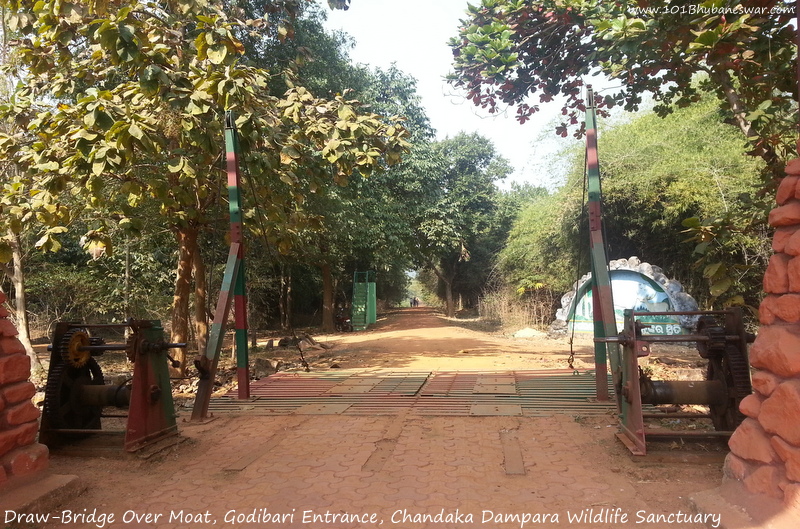 Forest department of Odisha managed souvenir shop, snacks counter, rest shed and other visitor facilities are present at the Godibari entrance gate.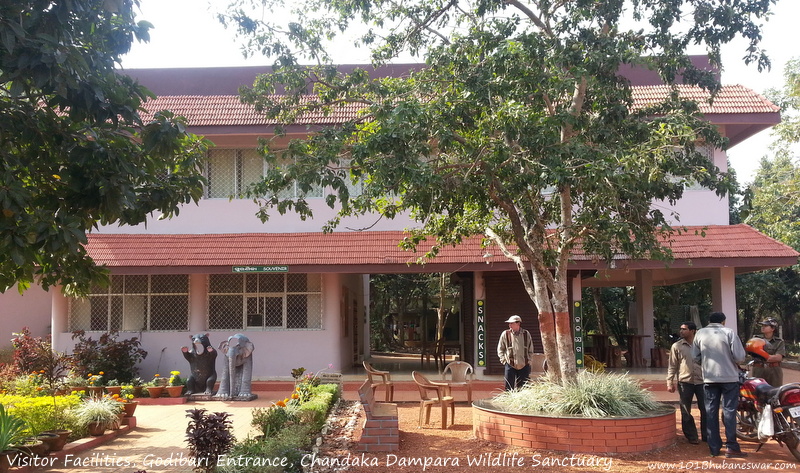 If you want to spend some relaxing time with mother nature in Bhubaneswar, these are the places to visit. All the three places are located close to each other on Khurdha – Chandaka Road. The best way to reach these places is to go by personal bikes or car. You can either enter from the Khurdha-Pitapali end or from Baranga end of the Khurdha – Chandaka Road to reach these places. A combined trip to all three places will take 4 to 6 hours. You can make it a refreshing morning trip or relaxing post-lunch afternoon trip with family and friends.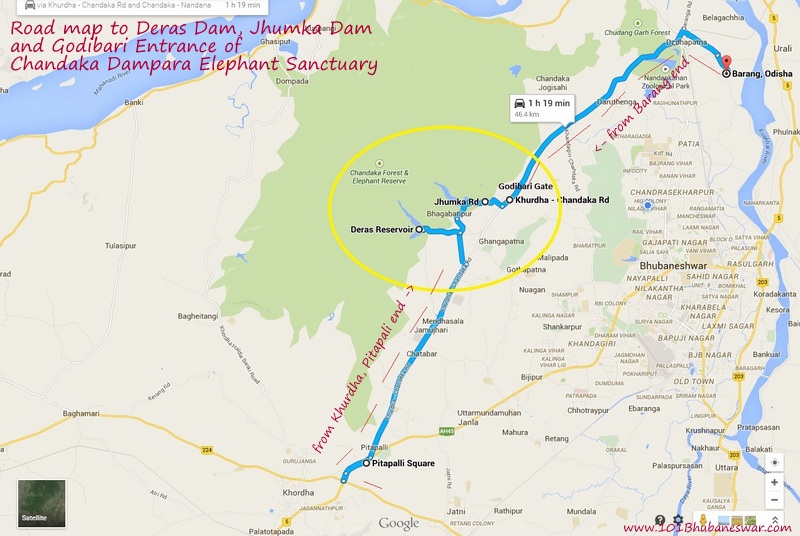 Reference:
N.B.
Since these are Eco-Tourism spots, these may not be an ideal location for outsider tourists having a tight schedule.
Taking a bath at the Deras and Jhumka Dam is prohibited. There are incidents of people/ college students died of drowning at these places. No one should enter into these water bodies as a precaution.